Abortion, Gun Control and Liberal Hypocrisy
What I don't understand is this; there are something like 2,700 ABORTIONS performed every day in America, that's the MURDER of 2,700 of the most helpless among us, and it's done EVERY DAY, yet you never hear LIBS cry about that, in fact, they SUPPORT it and actually encourage it.
But let one maniac with a gun commit an act of savagery such as Sandy Hook and the Libbers lose their minds and blame everyone on the RIGHT for that ONE senseless act of violence.
The RIGHT didn't kill anyone at Sandy Hook, we didn't pull the trigger and we didn't encourage it, but you LIBBERS encourage at least 2,700 acts of MURDER every day.
Does that number of daily ABORTIONS qualify as MASS MURDER?
So, dear Libbers; just WHO is the REAL monster here?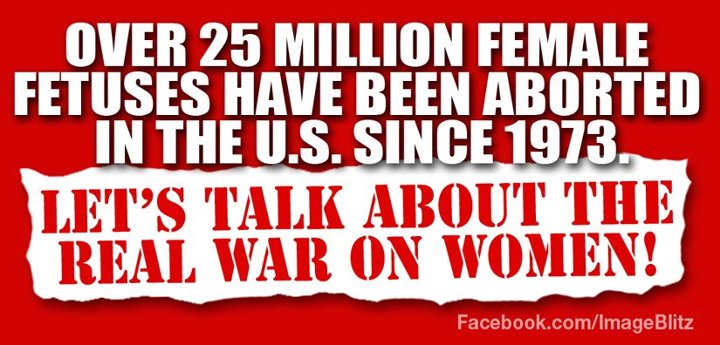 And to the Liberals that DO read here; don't even go there regarding the numbers, they are NOT in your favor, and THAT is a FACT! Liberals lie, they use fake poll numbers, they talk about *women's rights* and they still encourage the MURDER of unborn children.
Liberalism is a DISEASE! Liberals are the epitome of hypocrisy…