Newtown mom pleads for gun control at White House
WASHINGTON (AP) – The mother of a 6-year-old boy killed in the Connecticut school shooting used the opportunity to fill in for President Barack Obama during the weekly radio and Internet address to make a personal plea from the White House for action to combat gun violence.

"Thousands of other families across the United States are also drowning in our grief," said Francine Wheeler, choking back tears in the address broadcast Saturday. "Please help us do something before our tragedy becomes your tragedy."

Ben Wheeler was among the 20 first-graders and six adults killed in the Dec. 14 attack at Sandy Hook Elementary School in Newtown.

Francine Wheeler was the first person to deliver the address other than Obama or Vice President Joe Biden since the two took office in 2009. SOURCE
I am sorry that this child was killed. I am TRULY sorry that all of those children and their teachers were killed.
I am certain that this mother is filled with grief and is distraught beyond belief, but she has let her grief and sadness turn her into a FOOLISH PUPPET, one being *played* by the Obama regime in their intense battle to disarm honest, legal and SANE American gun owners.
Obama has been using the families of the Newtown shooting victims as props for a political agenda. Exploitation of shooting victims is nothing more than ghoulish and disgusting political pandering.
Isn't the *tolerant and progressive* Liberal Left always telling us that we have to not be so fast to rush to judgement about the evils we see in Islam?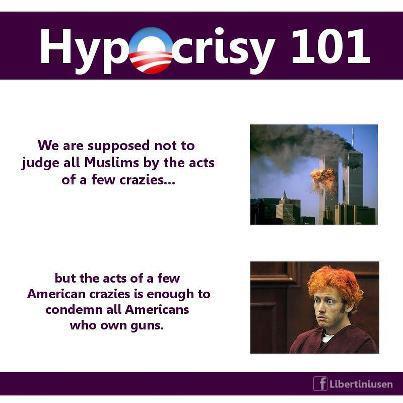 If this Newtown mom pleading for gun control at the White House isn't an act of total and utter hypocrisy from the Dems, Libbers, Progressives, Commies, whatever you want to call them, if their idea of GUN CONTROL, and how to bring it about isn't sheer hypocrisy, I'll close this blog down, never to be heard from again.
Now we ALL know that's not going to happen because we ALL know that I don't post something that isn't true and something that I don't fully believe in.
Even the Dems would have to admit that they are the most hypocritical lot on earth if they had ANY degree of CLASS about them, but Democrats, for the most part, would rather climb a tree to tell you a lie rather than stand on the ground and tell you the truth.
I submit most of my posting to my U.S. Senators and my Congressman. I am represented by Sen. John Cornyn, a decent man that is, for the most part, pretty Conservative, at least he has been lately.
I am also represented by Sen. Ted Cruz and Rep. Pete Sessions. Those guys are examples of what ALL elected and Conservative officials should be.
I don't just write a blog and complain on the 'net, I send it ALL to my elected officials, I fight for America and I will stand my ground, and those officials KNOW that I mean exactly what I say. They know I am *involved* and that I will back them when they are right and challenge them when I feel they are not so right.
Are YOU involved? Are YOU standing YOUR ground? Are you making your thoughts and opinions well known to the folks that represent you in Washington, DC?
Are YOU stirring things up or are you just reading, nodding in approval, or maybe posting a lot of NEGATIVE thoughts on the 'net?
Our freedoms are in the balance, what YOU do is up to you.