When does the TERROR return to the USA?
Europe is being threatened by even more terrorist attacks. They have gone on high alert in nearly every European nation and some drastic actions are being taken by countries that we have previously thought to be *lite in the loafers* on terrorism.
Greek police detain 4 terror suspects, including possible Belgium jihadi cell ringleader, report says
Greek police have detained four suspected terrorists, including one who could be the man wanted by Belgian authorities as an alleged ringleader of a jihadi cell, The Associated Press reported Saturday. SOURCE
Somehow you never really think of Greece as a nation of force, not since the days of King Leonidas and the Battle of Thermopylae. Imagine the surprise Islam is feeling now that the Greeks have been awakened and are defending their nation.
Belgium to deploy soldiers in cities after terror raids
BRUSSELS – Belgium said on Saturday it will deploy up to 300 soldiers to help guard vulnerable sites in its two largest cities, as governments across Europe stepped up security in the wake of the terrorist attacks in and around Paris last week. SOURCE
Belgium is deploying troops in a preemptive effort at avoiding terror attacks from Muslim jihadists, and while I applaud their efforts I somehow can't really totally agree with it.
There comes a time when you have to go on the offensive and make your enemy suffer in ways that make them consider WHY they ever wanted to become a terrorist.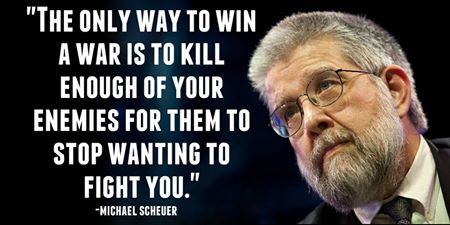 In MY not so humble opinion that picture spells it out as well as any I have seen.
Belgium terror suspects had police uniforms, report says
The two terror suspects killed in a Belgium raid Thursday had police uniforms at their hideout, along with a cache of assault rifles, knives and explosives, Sky News reported. SOURCE
If you wear the uniform of your enemy while attacking your enemy there is only one way to punish that act; DEATH, swift and immediate, thus sending a message to any wishing to follow in his footsteps. 
I don't know how far our European brothers are willing to go to make the point to Muslim terrorists about attacking them or their allies, but somehow I suspect they wouldn't go for public execution.
Now, ponder this; Europe is being hit by terror attacks, real, full blown attacks but so far the United States has remained, at least as far as we know, relatively stable.
Have you ever wondered why? 
As far back as 2009 Military.com posted this: Terrorist Training Camps in the US. Have you heard any stories about terror groups being attacked or their members incarcerated right here in the good old USA?
According to this story there are at least 35 terror training camps now operating inside U.S. 
Do you know WHY there are at least 35 terror training camps now operating inside U.S. right now, and for the last several years?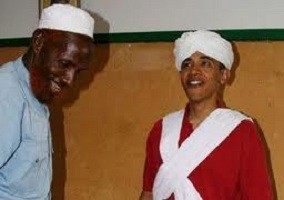 The president of the United States is one of them; he is an Arab, a Muslim most likely born in Kenya and he hates this nation. His own words and actions confirm that statement, and for the record; that picture is NOT a Photoshop.
He refuses to call these attackers Islamic Terrorists and I am of the belief that this is because he supports Islam and has never truly given up his Muslim faith. I believe he has lied to America about being a Christian and that is acceptable under Sharia law and the Quran: Qur'an (16:106) – Establishes that there are circumstances that can "compel" a Muslim to tell a lie.
I honestly believe that Obama is using the highest office in the land to perpetuate this farce of a presidency in an effort to help his Islamic brothers in their effort to bring death and destruction to the infidels by deflecting criticisms if possible and taking the *heat* off of them any time he can.
What happens when the Islamic warriors bring their attacks to American soil?
If they DO I don't believe it will be under the administration of Obama, mostly because I don't believe they want to make their most important ally look bad, but once Obama is gone from the Oval Office I fully believe that his successor will face terror attacks of an unprecedented scale.
That makes the presidential election of 2016 all the more important.