A half-century after Voting Rights Act, black religious leaders say suppression is rampant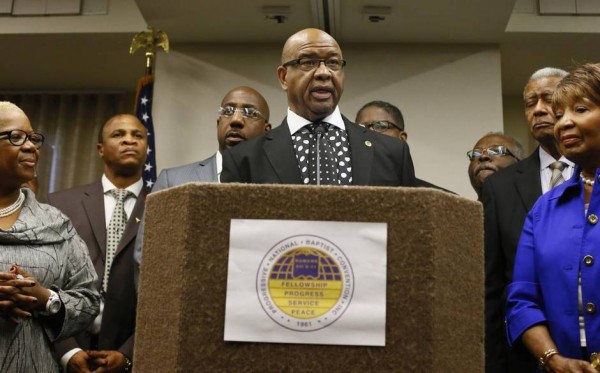 Leaders must address continued widespread voter suppression, the president of the Progressive National Baptist Convention said on the 50th anniversary of the Voting Rights Act of 1965.

Speakers at the group's 54th annual session in Dallas on Thursday stressed that minorities, college students and the elderly remain targets of voter suppression.

Strict voter ID laws "keep poor people and minorities from exercising their right to vote," said Rep. Eddie Bernice Johnson, D-Dallas, adding that voting rights are as "important as life."  SOURCE
But BLACKS NEVER engage in voter suppression or intimidation. Yes, that is the claim.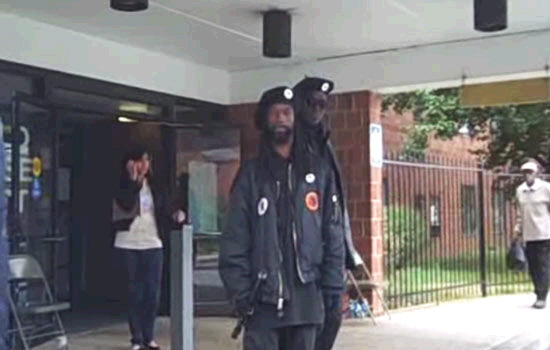 I just had a comment maker on the Dallas Morning News, on this story, tell me that this picture is not accurate and this was not voter intimidation or suppression, it was a minor violation. A minor violation you say?  
Well sure it was, look at who did the investigation; the Dept. of Justice under Eric Holder and Barack Hussein Obama.
These *voter suppression* guys don't have a leg to stand on; they came into this fight carrying a plastic knife and a cap pistol, claiming suppression this very day when there is NONE.
In typical Democratic fashion they bring out the NAACP, Black preachers and an elected Black Democrat to tell a few lies about Black voter suppression, and will likely bring in $harpton and Jack$on the ACLU, and Morris Dees (SPLC) and then they will make a lot of useless noise.
When it's all said and done, when no one has to have an I.D. to vote, the Blacks will STILL complain about not being treated fairly and how racist officials and White privilege are keeping them DOWN and how they just want to get along in mainstream society.
Can you show me a legitimate and documented case of voter suppression, of ANY or BY any race, creed or color, other than the Black Panthers a while back? Voter suppression in this day and time is a dammed lie, one being told by the REAL race baiters, the ones pictured above.
Just another day in the Dem controlled City of Dallas.