Trump barred from conservative gathering after latest barb
ATLANTA (AP) — Donald Trump opened his mouth again and found the door closed to him Saturday at a high-profile gathering of conservative activists.

His latest incendiary comment, about one of the Fox News moderators from Thursday's Republican presidential debate, led to a scolding by some of his rivals and the party, and condemnation by organizers of the RedState Gathering. SOURCE
I'm OK with Erick Erickson *disinviting* Donald Trump, it's his shindig and he can have anyone there, or not, that he pleases, but I wonder if Erickson would have such a *stick up his ass* if he had thought about Megyn Kelly and this.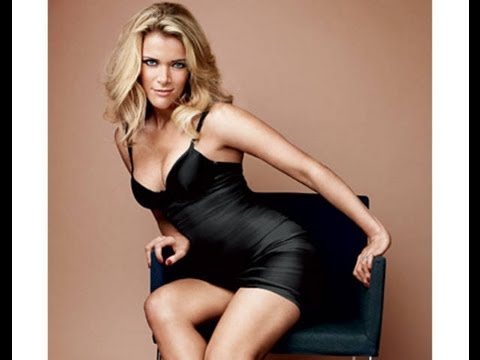 I'm good with this pic, Megyn Kelly is one good looking woman, and she is quite obviously aware of the old adage *sex sells*, and I'm good with that too, if ya got it, flaunt it.
The billionaire businessman lashed out against Fox News' Megyn Kelly for her questions during the campaign's first debate. She had asked the candidate about his use of derogatory language toward women and whether it reflected the "temperament of a man we should elect as president."
I don't mean this to sound like a misogynistic statement or story, but if a woman allows pictures of herself dressed in the above fashion to be posted all over the 'net, and sold for profit, would she REALLY have a right to question Trump about his blunt speech towards EVERYONE, men, women or *whatever*? 
Referring to Kelly's questions, Trump told CNN in an interview late Friday, "There was blood coming out of her eyes, blood coming out of her wherever."
Trump *may* have meant something different, it seems Erickson's mind may have heard, or thought something *nasty* perhaps, but Trump didn't SAY it.
And let's face it; we're talking Donald Trump and Megyn Kelly, MASSIVE egos come to play when either of these folks steps out.
"I just don't want someone on stage who gets a hostile question from a lady and his first inclination is to imply it was hormonal. It just was wrong," Erickson wrote on the RedState website.
Maybe it's because I am NOT one of those politically correct wussies at Red State, but here's reality; *He/She was SO mad blood was shooting out of his eyes/ears/nose*, pick your particular orifice. Some may THINK a lower body opening but those people may be the ones with the dirty minds that want to preach to everyone else about OUR morals, or what THEY see as a lack of.
I suppose my readers have mixed feelings about this, that's OK too, no harm, no foul in my opinion, but this is politics, we're talking TRUMP and that means you'd best put your BIG BOY pants on and hang on to your hat.
The politically correct crowd is exactly what is wrong with this nation, it seems to me that Donald Trump is out to correct the PC mantra, and I, for one, find it a breath of fresh air.
On a personal note; I deleted the link to Red State from my side bar. If Red State or Mr. Erickson want to preach *righteousness* that's their business, I am free to ignore their preaching.
And remember, support your favorite poor but honest Conservative blogger … ME!