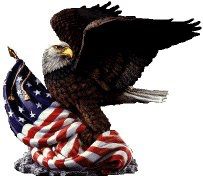 Government doors closed, but workers may get paid
WASHINGTON (AP) – Their government has failed to keep the doors open and has told federal workers to stay off the job as the political parties fight over spending and health care in austere times.

Now Congress and President Barack Obama are sending this message to the 800,000 sidelined government employees: We don't know when the impasses will end but you will get reimbursed for lost pay once the government reopens.

With the partial shutdown entering its fifth day, the GOP-run House passed a bill Saturday that would make sure the furloughed workers get paid for not working. The White House backs the bill and the Senate was expected to OK it, too, but the timing was unclear.

The 407-0 vote in the House was uniquely bipartisan, even as lawmakers continued their partisan rhetoric.

"This is not their fault and they should not suffer as a result," Rep. Elijah Cummings, D-Md., said of federal workers. "This bill is the least we should do. Our hard-working public servants should not become collateral damage in the political games and ideological wars that Republicans are waging."

Rep. Michael Turner, R-Ohio, said federal workers shouldn't have to worry about paying their bills while Congress and the White House fight over funding the government.

"They have child care expenses, house payments to make, kids that are in college, and while the president refuses to negotiate, while he's playing politics, they shouldn't worry about whether or not they can make ends meet," Turner said. SOURCE
What kind of alternate universe are we living in, a Money for Nothing music video?
To each and every one of the 407 members of Congress that voted for this atrocity; what are you thinking? Have you lost your minds and lost touch with reality and the American people?
It may not be the fault of the federal workers that they are laid off or furloughed at this time, and yes, I DO understand that they have bills to pay, but what are you going to do about that poor man or woman in the private sector that got laid off, or cut back to *part time* because of Obamacare?
They too have child care expenses, house payments to make, kids that are in college, all the normal bills to pay, just like everyone else. Are you going to guarantee them that once this is over, once the President, the Democrats and yes, even the Republicans are done playing games, are you going to give them the back-pay that they have lost because YOU, the United States Congress, allowed this bastardization called Obamacare to pass and you were unable to rein-in the budget and federal deficit?
Would it be fair to say that Mr. and Mrs. America shouldn't have to worry about whether or not they can make ends meet while you, the Congress, Senate and White House continue to live in the lap of luxury as you spend the tax dollars that those lucky enough to have a full time job still pay?
These are some hard questions and I know, beyond a shadow of a doubt that this writing will be ignored by members of Congress, but you members of Congress need to know this; 2014 is coming fast, you can be put out of work as well, ALL OF YOU, and considering the mood of this nation, it wouldn't take a lot of effort to strip each and every one of you of those LIFETIME benefits you get simply because you were able to con a block of voters into electing you!