Cowboys implode in spectacular fashion
NEW ORLEANS — Oh, the humanity.

The missed tackles. The strained hamstrings. The Drew Brees bombs bursting in mid-air.

Oh, the outplayed, overmatched and overwhelmed Dallas Cowboys.

And how was that for a midseason measure of the Cowboys' playoff mettle?

Graced with a golden opportunity to run the football and, perchance, to stake their claim as one of the NFC's elite, the Cowboys imploded spectacularly Sunday night 49-17. SOURCE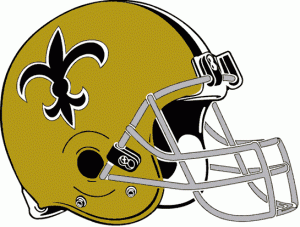 I am NOT a Sports Writer and I have no desire to become one, I am a political and gun rights blogger and I intend to stay that way, but after the debacle witnessed last night I feel compelled to post a bit of opinion and off the cuff ramblings.
I am a New Orleans Saints fan, I have been for many years, all the way back to the days of Archie Manning and the "aints*.
For those youngsters that may not know, the New Orleans Saints were, once upon a time in a land far, far away, a team that truly SUCKED. They played games every week that seriously resembled what we saw from the Dallas Cowboys last night, but the Saints did it week after week, season after season and it was SO bad that Saints fans started attending games wearing a brown paper bag with *eye holes* over their heads so no one could see who they were.
Those were the 'Aints! They were a dedicated, die hard core of Saints fans that loved their team and hated their record.
I always thought Archie Manning was a great quarterback and I was convinced that the Saints could have easily won many titles if Archie had a TEAM in front of him, but that wasn't the case. As great as Archie was, no man can take a team all the way by himself.
Over the years the Saints had MANY changes in personnel, players and coaches, and they never were anything to write home about until Sean Payton and Drew Brees showed up on the scene.
For many years, if I was going to deliberately procrastinate on something and was asked WHEN I was going to do *so and so* my stock answer was "When the Saints win the Super Bowl!"
Then, on February 7, 2010, the New Orleans Saints did the most wonderful thing a Saints fan could ever imagine; they beat the Indianapolis Colts to win Super Bowl XLIV 31-17!
I had to stop using the OLD excuse, and suddenly I had a big list of things to do! 🙂
Needless to say, I am still a Saints fan, I suppose I always will be, but I was also a Cowboys fan a very long time ago, in the pre-Jerry Jones days. When Jones came on the scene in Dallas I was *lukewarm*. I liked Jimmy Johnson and I was thrilled at what HE did to take the Cowboys back to their previous greatness, even though I still felt that Jerry Jones was a *no-class* cretin.
When the egos of Johnson and Jones crashed into each other head first and Johnson was fired, my feelings that Jones was a terrible person to work for were confirmed.
Enter Barry Switzer.
I always like Switzer; I was an Oklahoma University fan, having lived for several years in Oklahoma City as a youngster, it was one of those things. But, it passed.
Anyway, Switzer inherited a Jimmy Johnson built Cowboys team and they again went to the Super Bowl, but after that it was a downhill ride on a *wild mouse*. Last night the Dallas Cowboys CRASHED into a brick wall!
On Nov. 10th, 2013 I received the best birthday present I could have ever wanted when the once lowly Saints tore the heads off of the Dallas Cowboys and beat them like a drum! 49 -17 qualifies as a beating in MY opinion, a serious beating!
In closing, what do you call a Dallas Cowboy that has a Super Bowl ring?
OLD… 😈