Barack Hussein Obama – American Buffoon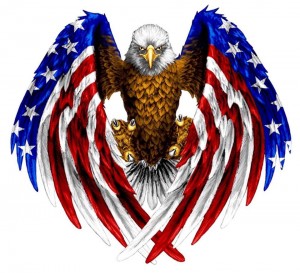 I know that Barack Hussein Obama has a higher approval rating than Congress, but all things considered, that's easy to understand. Congress is full of Boehner ASS KISSERS that Conservative Americans are tired of and there's still a herd of Obama supporters out there.
Over the weekend Millions rallied for unity against terrorism in France, but guess who wasn't there … That's right, American President Barack Hussein Obama!
And Obama wonders why so many Americans and others throughout the world have neither use nor respect for him.
Obama, Kerry absent from unity rally in Paris
Washington (CNN) —The heads of Great Britain, Germany and Israel were there.

But President Barack Obama didn't attend a unity march in Paris on Sunday, days after the deadly attack on the satirical newspaper Charlie Hebdo. Nor did his secretary of state, John Kerry, who has deep ties to France. SOURCE
It's not the 1st time Barack Hussein Obama has failed to show up at a time or place where he should have.
A Matter of Presidential Priorities
Major General Harold J. Green was laid to rest in Arlington National Cemetery on Thursday 14 August.

Major General Green is the first general to be killed in combat since Vietnam. One would expect the Commander in Chief would participate in this funeral and would say memorable words about honor, service, country, and his sadness at the loss of a leader and a great man. This did not happen.

Commander in Chief Barack Hussein Obama was playing golf and on vacation. Vice President Biden was also on vacation. Neither attended the funeral. No persons from the Obama Administration attended the funeral of Major General Harold J. Green other than Secretary of Defense Chuck Hagel and Army Chief of Staff General Ray Odierno. SOURCE
Barack Hussein Obama is a narrow minded, self-centered, egotistical son of a bitch and he just can't give up his precious time on the golf course nor be bothered by the combat death and funeral of an American General Officer. 
But apparently Obama, who has no idea of foreign policy, also has no dignity, courtesy or statesmanship when it comes to the death of world leaders either. 
Obama Snubs Thatcher Funeral
President Barack Obama's decision not to attend the funeral of former Prime Minister Margaret Thatcher Wednesday was blasted by a former Reagan administration official and Fox News analyst who called it shameful, "cheap, small and petty."

Writing on Fox News.com, Fox National Security Analyst Kathleen Troia "K.T." McFarland said the administration's official excuse that the president and vice president were consumed with a busy week — which included the Boston Marathon bombing tragedy — rang hollow. SOURCE
I know, the Obamites will scream *bloody murder* over this one because Obama did send *representatives* to Thatcher's funeral, but sending *representatives* to an affair of this magnitude and importance, and not going yourself, is utterly inexcusable.
But hey, maybe Barack Hussein Obama isn't such a bad guy after all, at least he sent 3, yes indeed, THREE representatives to the funeral of Michael Brown, a Black THUG that died while attempting to do serious bodily damage, or worse, to a Police Officer. That sounds about right huh, three representatives for a street thug?
Obama Sent THREE Representatives to the Michael Brown Funeral
(CNSNews.com) – President Barack Obama sent no White House representative to the memorial Mass held yesterday in Rochester, New Hampshire, for James Foley, the American journalist beheaded by the Islamic State in Iraq and al-Sham (ISIS) terrorists.

President Obama, however, did send three White House aides to Monday's funeral for Michael Brown, an 18-year-old African American fatally shot in an encounter with a white police officer in Ferguson, Mo. SOURCE
Obama can't be gone soon enough but I have to tell you; if THIS Congress doesn't grow a set and hold Obama's feet to the fire and force that miscreant to do the right thing, when the next election rolls around we can get a new Prez and a new Congress.