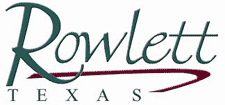 Rowlett votes to add liquor stores
Rowlett voters overwhelmingly decided to allow liquor stores, one of four propositions to pass by wide margins.
Rowlett's three bond items, totaling about $25.8 million, also passed easily. The bulk of the money, $18.9 million, will go to streets. Parks and facilities were the other items. SOURCE
Texas has some strange liquor laws, and not being much of a drinker it all never really mattered to me, but if you DO want to buy a bottle of booze you had to drive 10 miles or more to get it, THAT was ridiculous.
Now we have legal liquor, along with beer and wine, and it opens up a ton of much needed tax dollars for the City.