Will Dallas City Council stop private companies from asking job applicants about their criminal history?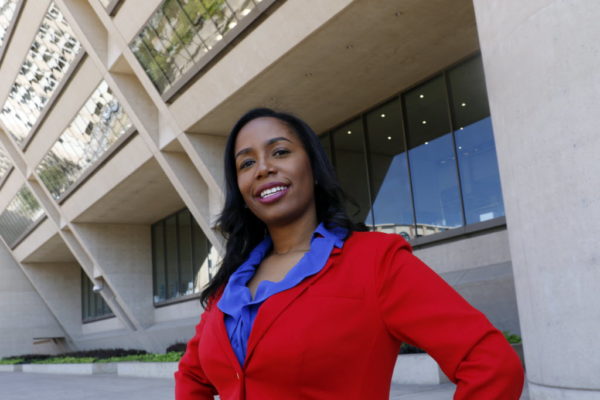 Private employers in Dallas could soon be barred from asking about criminal backgrounds on job applications.

The Dallas City Council is in the early stages of the proposal, and the actual form the regulations will take is up in the air. But council members were mostly receptive to the idea of expanding the city's "ban the box" efforts during a briefing Wednesday.

The city government already banned the criminal history check on its civilian job applications in 2007. Dallas County followed suit last November. Other cities and companies have similar policies. Dallas Morning News
Do you want to know what's wrong with this nation?
I mean, do you REALLY want to know? Because what I am about to say is going to piss off some folks, you know the ones, those that can't handle the truth.  
Look at the picture above of this Tiffinni Young and you need look NO further.
She is a Liberal, Black empowerment type and she knows that her ghetto and hood rat brothers and sisters can't get decent jobs because they have a criminal record.
So, instead of addressing the individual and their record she, and many like her, want business people to just not ask a prospective employee if they have a record.
Makes perfect sense in the Obama, Black Lives Matter, anything goes world we live in.
When you have NO ability to make extensive background checks you end up with a POTUS like Barack Hussein Obama.