Republicans Propose Bill to Treat Mexican Drug Cartels as 'Terrorist Insurgency'
CNSNews.com – Calling the situation along the U.S. border a "threat to national security," a House committee Thursday took up a bill sponsored by Republican congressmen that would treat Mexican drug cartels like terrorists and apply a counterinsurgency strategy to the growing violence along the Southern border.

Rep. Connie Mack (R-Fla.) introduced H.R. 3401 the "Enhanced Border Security Act" on Nov. 9 to secure the U.S.-Mexico border, stop criminal access to U.S. financial institutions, and work with Mexico to implement counterinsurgency tactics to undermine the control of the drug cartels in the country.

The bill would also double the number of Border Patrol agents, and provide additional infrastructure to secure the border, including "tactical double layered fencing."

"A terrorist insurgency is being waged along our Southern border," said Mack, during the mark up of the bill in the Western Hemisphere subcommittee of the House Foreign Affairs Committee, where he serves as chairman.

Full Story Here:
Republicans Propose Bill to Treat Mexican Drug Cartels as 'Terrorist Insurgency'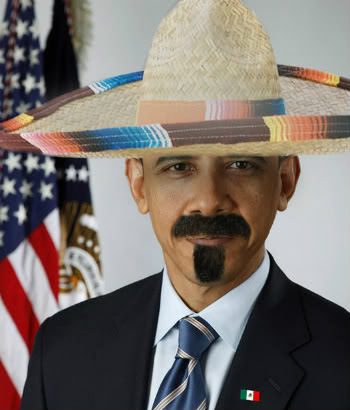 I must have missed this story from CNSNews last week.
Apparently, the mainstream media must have missed it too, but do you know WHY the MSM didn't cover this?
Because the media only reports what Barack Hussein Obama and his evil regime want to have reported, that's why!
Think Fast and Furious, think about the possibility that Obama and Company are in bed with the Mexican drug cartels, on several levels.
Think about the implications related to this story: Holder was responsible for 168 deaths in the 1995 Oklahoma City bombing…and more and how it could relate to the Obama regime, particularly Eric Holder, Deputy Attorney General under Clinton and Attorney General under Barack Hussein Obama.
It's up to Conservative bloggers to keep folks advised on matters like this, and it's up to people like you, OUR readers, the REAL Patriots, to support men of honor and integrity like Rep. Connie Mack as he attempts to fight the EVIL that IS Obama and Company.