Senator: Prostitution scandal wider than believed
WASHINGTON (AP) - Several small groups of Secret Service employees separately visited clubs, bars and brothels in Colombia prior to a visit by President Barack Obama last month and engaged in reckless, "morally repugnant" behavior, Sen. Susan Collins says.

She says the employees' actions during the stunning prostitution scandal could have provided a foreign intelligence service, drug cartels or other criminals with opportunities for blackmail or coercion that could have threatened the president's safety.

Full Story Here:
Senator: Prostitution scandal wider than believed
You would think that a U.S. Senator would choose their words a bit better than that; "Prostitution scandal wider than believed" … just sayin'. I know the *intent* of the words, but still, there is a gaffe in that line, maybe along the lines of a Beavis and Butthead gaffe, but a gaffe none the less.
This picture is said to be one of the Colombian hookers involved in the Secret Service debacle.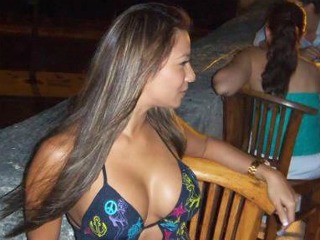 Colombian Prostitute
And here we have the typical American hooker(s).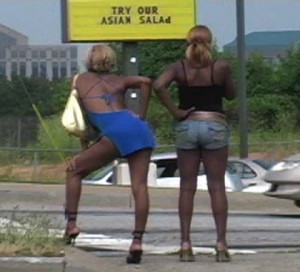 American Hookers
Now I'm not saying it's *justification* for these Secret Service guy to mess around while on an assignment, but DAMN, Colombia has us seriously BEAT in the hooker business. 😛
All joking aside, the ramifications of this little party on the road could place the USA in a very precarious position.
As the article points out, Agents could become victims of blackmail and extortion, surely a few divorces will come from this, and who knows what else.
Think with the head on TOP guys.