Court strikes down Arizona 20-week abortion ban
SAN FRANCISCO (AP) - A federal court Tuesday struck down Arizona's ban on abortions after 20 weeks of pregnancy absent a medical emergency.

The 9th U.S. Circuit Court of Appeals said the law violated a woman's constitutionally protected right to terminate a pregnancy before a fetus is able to survive outside the womb. "Viability" of a fetus is generally considered to start at 24 weeks. Normal pregnancies run about 40 weeks.

Nine other states have enacted similar bans starting at 20 weeks or even earlier. Several of those bans had previously been placed on hold or struck down by other courts.

Judge Marsha Berzon, writing for the unanimous three-judge panel on the San Francisco-based court, said such bans before viability violate a long string of U.S. Supreme Court rulings starting with the seminal Roe v. Wade decision in 1973. SOURCE
Ladies and Gentlemen, the cretin pictured above is one of the most despicable persons it has been my displeasure to have ever seen. That is a thumbnail of Judge Marsha Berzon, and according to this SOURCE she is widely considered one of Bill Clinton's most liberal judicial appointees.
I have a very special and personal message for Judge Marsha S. Berzon;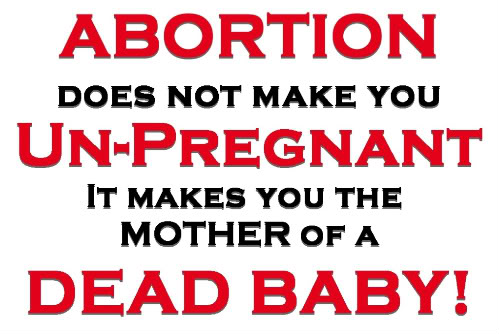 I had made myself a promise to avoid politics today, and considering the normal avenue my political posting takes, I AM avoiding politics as usual, but when I saw this story and the headline, I knew I had no choice, I had to voice an opinion.
The judge wrote that "a woman has a constitutional right to choose to terminate her pregnancy before the fetus is viable."
Fetus viability, there is a term that I had never used before today, and upon doing a bit of research I found out what it means in medical terms.
According to Webster's Encyclopedic Unabridged Dictionary of the English Language, viable of a fetus it means having reached such a stage of development as to be capable of living, under normal conditions, outside the uterus.
(SNIP)
At 24 weeks the chance of a normal survivor is about 50%, and after this the odds are in favor of a normal survivor. Considering this data, intensive care should be an optional choice for fetuses at 23 and 24 weeks of gestation and should be offered to every fetus at 25 weeks or more. SOURCE
OK, I really DO understand that at less than 20 to 24 weeks of gestation there is a slim chance of survival for that child. I refuse to call it a *fetus*, it is, at least in my opinion, simply an unborn human.
I also understand that there are many who believe that the abortion of an unborn baby at less than 24 weeks gestation is not murder, they believe it is simply *a choice*, and wouldn't be able to survive outside of the womb.
Here is where TexasFred makes NEW enemies; IT IS A CHILD, it is NOT a CHOICE and if the *mother* had any sense she would realize that she has just murdered a BABY! Abortion stops a beating heart!
My grandson Carson was born on Aug. 21, 2009. He was at 26.5 weeks of gestation and there were some that didn't think he was going to make it.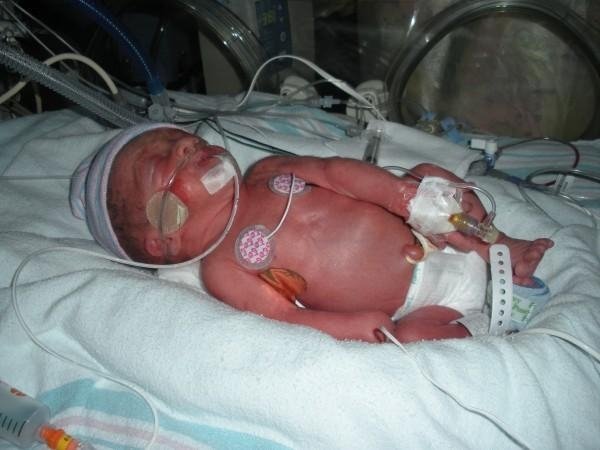 We were told that he would be blind, we were told that he would have a hole in his heart and that IF he did live he would have some very difficult times ahead in his life, such as it was going to be.
Well, Carson fooled them all.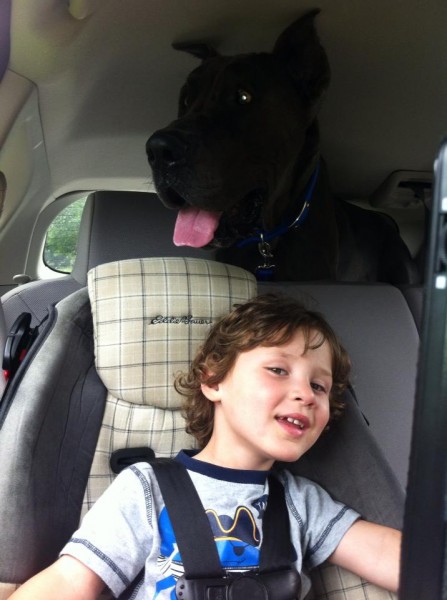 Today Carson is almost 4 years old, he is a big, very intelligent, beautiful, happy and healthy boy that will talk your ear off, and he makes sense doing it too! He's into any and everything he thinks he can be and that big black dog is his partner in crime.
I have 3 grown children and 5 grand-kids, ALL of them are precious to our entire family and there is no way that any of us could ever support abortion on demand, abortion just because some irresponsible person doesn't want to accept the incredible job of being a parent.
I am NOT stupid either, just so the Libtards that DO read here know; I am fully aware that there are instances where the life of the mother is a strong consideration, but I also know this, my daughter, the mother of 2 of my grand-kids, and my daughter-in-law would face whatever was thrown at them in order to bring a child into this world, even if it meant that they had to face death themselves to do so.
That is what GOOD mothers do.