Re-Elect Pete Sessions to Congress (R-TX 32nd District)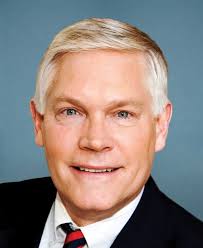 It is my pleasure to announce that I, Fred Witzell and The TexasFred Blog do heartily endorses Rep. Pete Sessions for re-election to the U.S Congress as our representative in the 32nd Congressional District of Texas.
For Immediate Release: January 14, 2013

Contact: Torrie Miller – [email protected] 

Media Advisory: National Rifle Association Endorses Pete Sessions in Primary

Gives Sessions A+ Rating for work defending the Second Amendment

Dallas – Today, the National Rifle Association endorsed Congressman Pete Sessions for re-election in the 32nd District of Texas.

"I'm honored to have the continued support of the NRA," said Congressman Sessions. "The Second Amendment is a right guaranteed in our Constitution and defending this right is vital to protecting our freedoms as Americans. Gun ownership has a long and rich tradition here in Texas and I will work tirelessly to protect it. In Congress, I will continue to fight against President Obama and liberals who seek to prevent Americans from exercising their constitutional right to keep and bear arms."

The NRA traditionally waits until after the primary to endorse candidates, but made an exception because of Sessions' long history of leadership on Second Amendment issues, including his cosponsorship of H.R. 2959 – the Right-to-Carry Reciprocity Act of 2013.

"Gun owners and hunters have a strong ally in Pete Sessions," said Chris W. Cox, Chairman of the NRA Political Victory Fund. "His steadfast support of our constitutional freedoms has earned him an A+ rating – the highest rating from the NRA-PVF – which is only earned by legislators who have both an excellent voting record on our Right to Keep and Bear Arms and make a vigorous effort to promote and defend that right,"

In addition to endorsing Sessions, last week the NRA presented him with their coveted Defender of Freedom Award.

"Pete has stood for principle over politics," continued Cox, "and has fought efforts to undermine our gun rights by anti-freedom zealots like Mike Bloomberg and President Obama. On behalf of our 5 million members across the country and hundreds of thousands NRA members in the great state of Texas, we are proud to endorse Pete Sessions in the Republican primary for Texas' 32nd District and urge all gun owners and hunters to vote Pete Sessions for Congress on March 4."

###

Pete Sessions for Congress
PO Box 823047
Dallas, TX 75382-3047
(214) 373-8585
www.petesessions.com
I have known Pete Sessions for about 3 years now and I'm going to be totally honest about it, Pete and I have not always been in full agreement on ALL topics, but that's a good thing in my opinion, you see, when Pete and I have disagreed we have talked about that disagreement and we always managed to come to some common ground and we have remained friends through it all.
I have a lot of respect for Pete Sessions and I have great confidence in his judgment. I believe that he is, by far, the best choice to represent the 32nd Congressional District of Texas!