Rick Sheffield for Rowlett City Council — Place 5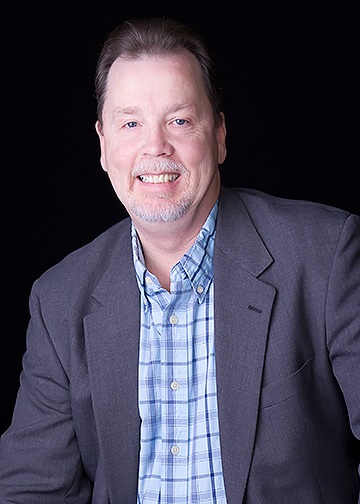 Rick Sheffield is my friend and neighbor. I have a lot of respect for Rick and I am fully convinced that he IS the best choice for Rowlett City Council - Place 5. Early voting starts Monday, April 28, 2014. GET OUT AND VOTE!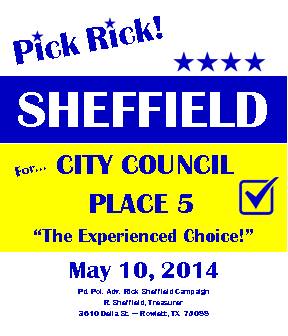 Here is the basic thumbnail on Rick.
56 years old, moved to Rowlett in 1988.

20 years in the telecommunications industry, mid management

Currently work as Realtor®, Property Manager

Founder and past President, Rowlett Youth Soccer

Construction Captain, Kids Kingdom

Rowlett City Council, 2 terms, 2000-2004

Vice Chair, Lake Cities Coalition

Planning and Zoning Commission since 2006, Chairman since 2010

Realize Rowlett 2020 Advisory Committee member

Downtown Advisory Committee member

North Shore Advisory Committee member

Bachelor of Science Degree in Electronics Engineering Technology (BSEET) – 1984

Master of Business Administration (MBA) – 1998

Associate of Science Degree in Computer Networking Technology (ASCNT) – 2005
Rick is truly involved in what happens here in Rowlett, as an active participant, not just when he wants to get a vote, but all the time, as a caring part of the community and the direction we're going.
Rick is a reasonable man and he has prior experience as a Rowlett City Council member and brings that experience back to the Council at a time when we truly need the most experienced people we can get!
If you're a citizen of Rowlett I encourage you to vote for Rick Sheffield for Place 5. I know he has our votes in the TexasFred household!