Obama will fix it — With OUR money
Obama seeks $3.7 billion to deal with border kids
WASHINGTON (AP) — Tackling what he has called a humanitarian crisis, President Barack Obama on Tuesday asked Congress for $3.7 billion to cope with a tide of minors from Central America who are illegally crossing the U.S. southern border, straining immigration resources and causing a political firestorm in Washington.

The White House says the money would help increase the detention, care and transportation of unaccompanied children, help speed the removal of adults with children by increasing the capacity of immigration courts, and would increase prosecution of smuggling networks. The money would also increase surveillance at the U.S. border and help Central American countries repatriate border-crossers sent back from the United States.

Obama requested the money in a letter to House Speaker John Boehner Tuesday. The request did not include proposals for legislative changes that the White House wants. But Obama said he still will seek such changes, including providing the secretary of Homeland Security additional authority to use discretion to speed up the removal of children from countries like Guatemala, Honduras and El Salvador. Obama said he also wants increased penalties for individuals who smuggle vulnerable migrants, such as children. SOURCE

$3.7 billion to *deal* with the border kids?
Here's a suggestion; instead of spending BILLIONS of dollars that we don't have to spend why don't we just turn the *little tykes* around, herd them back to the border and pay the *coyotes* that brought them here in the first place a few dollars to guide them back to the flea infested sewer they came from?
Sounds reasonable to me!
Once they are ALL back over the border then seal the border, lock it down, place troops and surveillance equipment all along the border and deny entrance to ANY that try to come here ILLEGALLY or that try to enter the USA at anything other than a LEGAL border crossing.
I also have to point out; Barack Hussein Obama and his ilk all keep referring to these people as *children*, and yes, some really are children, but a great many are as grown as they will ever be, at least physically.
Do these look like *children* to you?
This IS an invasion of the United States; one that has been known about for a very long time and one that has been actively supported by the Obama regime, one that has been accelerated by that regime and has been done, in MY opinion, for no other reason than to attempt to turn the entire USA into a Democratically controlled nation using a plan that the Muslims would admire. This type of long-term planning is their forte; it matters not if the plan takes 20 years to come to fruition as long as at some point, it does.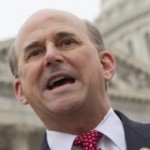 Apparently I'm not the only one from Texas that believes Obama has set a deliberate plan in motion. Gohmert: Obama Is Flooding Texas with Immigrants to 'Turn It Blue'.
I am anxious to hear what comes out of this meeting. I have to tell you; if Rick Perry has ANY political aspirations for after he is no longer the Governor of Texas, this meeting may be his bellwether to the future. Perry had better bring his *A* game.
Obama plans to discuss the crisis with faith and local leaders during a political fundraising visit to Texas Wednesday, but he is resisting calls to visit the border for a firsthand look. The White House invited Texas Republican Gov. Rick Perry, who is among those urging Obama to get to the border while he's in the state, to Wednesday's meeting in Dallas.

Perry's spokesman Lucy Nashed confirmed that Perry and Obama will meet when Obama is in Texas. Perry "is pleased that President Obama has accepted his invitation to discuss the humanitarian and national security crisis along our southern border," Nashed said.
According to this article the meeting is confirmed as well: Perry and Obama Will Meet to Discuss Border Crisis.
Maybe I'm too negative, maybe it's because I have NO faith in Obama or in anything he says or does, but I am of the opinion that Rick Perry needs to have his *Bull Shit meter* sitting right there on the table beside him because Bull Shit and lies all he's going to hear from Obama.
The original article goes on to detail how the BILLIONS of U.S. tax dollars would be spent; it's there if you care to read it.
As for me, I am of the opinion that Obama is on the verge of implosion and that he knows it. I am also of the opinion that this makes him an even more dangerous and destructive individual than what we have seen so far.
And here is another story that goes along with this one that further illustrates the attempt to destroy the United States and turn it into another Third World Sewer.
My Way News – UN pushes for migrants to be called refugees