I'm pretty sure there will be a lot of folks that disagree with me on this post but I'm just as sure that there will be many that do. If you've ever been to Mexico, driven into Mexico, you will probably understand why I have no pity for this guy.
Tahmooressi freed from Mexican jail
U.S. Marine Sgt. Andrew Tahmooressi, jailed more than 200 days in Mexico, was freed by a judge Friday and immediately returned to the U.S., his family said.

Tahmooressi, 26, who served two tours of duty in Afghanistan, had been held since March 31, when he said he mistakenly crossed into Mexico with three legally-purchased and registered guns in his truck. SOURCE
Well, how about that? Out of the *blue* Mexico lets Tahmooressi out of jail and he makes a run for the border, the U.S. border.
I don't know if anyone noticed but I haven't made any posts about Tahmooressi or his plight, you see, I have been across the U.S. and Mexican border on many occasions and I have to say, there's NO WAY Tahmooressi crossed that border by accident, unless he is the most incredibly STUPID product the Unites States Marine Corps ever produced.
I have seen MANY stories from all over the 'net blaming Barack Hussein Obama for not getting involved in this and demanding Tahmooressi be released. This is that rare occasion when Obama did nothing and nothing was exactly what he needed to do. An American broke Mexican law and suffered the consequences. What a concept, now, enforce our laws.
Many claimed that Tahmooressi had indeed made a mistake but that he was basically innocent. Many claim he didn't cross the border with 3 guns in his vehicle because he wanted to, he did it because he has PTSD and he didn't see the signs saying MEXICO AHEAD and signs that directed anyone not actually GOING TO Mexico to get in at least one, if not more lanes that led you to a U-Turn or another road and kept you in the USA.
It's not like the signs are small, hidden, hard to spot or difficult to read. These are the signs at one of the crossings from El Paso to Juarez.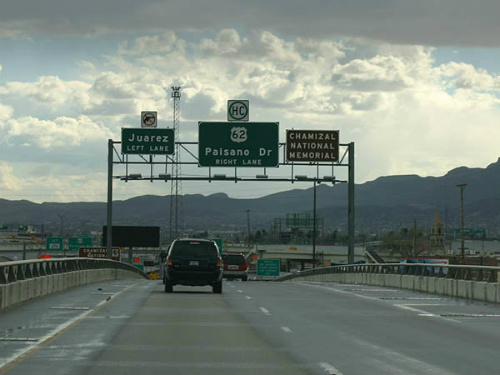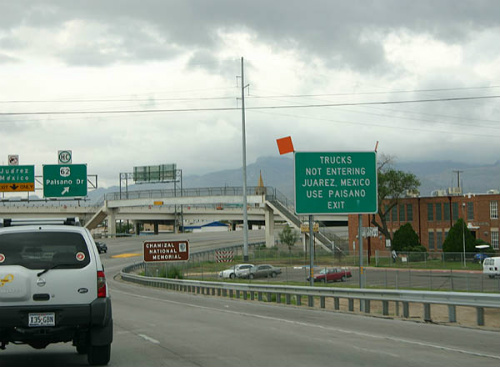 It takes an extremely inattentive driver to miss those signs and it takes a special kind of stupid to stand up and say, "I didn't see the signs until it was too late." That is a line of BS from a moron that has no business driving a bicycle. Why not just admit it; you're stupid and you need to wear a sign telling everyone you're stupid, that way they won't expect too much from you.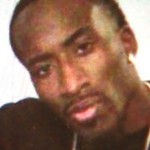 Does anyone remember this guy? Trucker Jabin Bogan will face anti-gun charges in Mexico ?
Bogan crossed the border into Juarez with a U.S. based truck carrying 268,000 rounds of military ammunition. He claimed he missed his turn and had no choice but to go into Mexico.
I reference you back to the pictures above and I ask; how stupid do you have to be?
I am happy Jabin Bogan and Andrew Tahmooressi got out of Mexico, I really am, but I hope they don't enter the gene pool and pollute it even further, McDonalds can only hire so many burger flippers and folks that can't get an order straight.
You want fries with that??