Republicans blame Cruz for year-end confirmations
WASHINGTON (AP) — Unhappy Republicans say Sen. Ted Cruz of Texas has given President Barack Obama a present this holiday season — a gift certificate good for confirmation of 12 judicial appointments, not long after the voters had delivered the Democrats a lump of coal in midterm elections.

Cruz, a tea party favorite and potential 2016 presidential contender, disputed the claim through his spokesman on Monday.

But there was no dissent that Democrats, who must turn over power to Republicans in January, were in position to confirm not only the judges, but 11 other appointees before the Senate wraps up work for the year. SOURCE
I hope I am wrong but from what I am seeing we're about to enter into a GOP controlled Senate and House term that is going to be more of a *play nice now, we don't want to hurt our friends the Dems fragile little feelings* than it will be a *Let's FIX America*.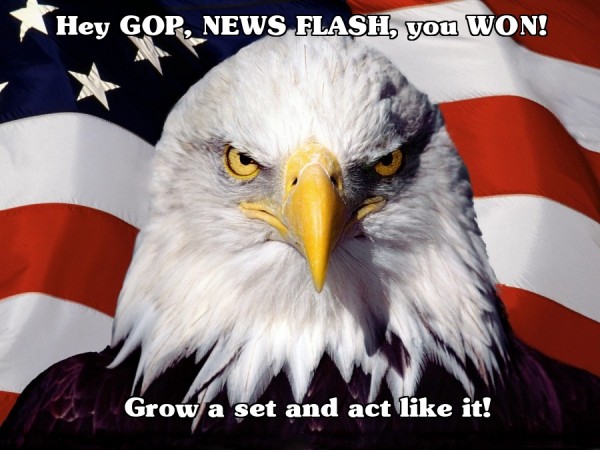 I am not a TEA Party kind of person and if the experience you had with the TEA Party was anything like the experience we had with the TEA Party here in Rowlett Texas I am pretty sure you wouldn't be a TEA Party person either.
That said; I have really become fond of Ted Cruz, I believe him to be a fire-eating kind of guy that hits the problem head on and isn't going to compromise his Conservative way of doing things to make the GOP OR the Democrats happy.
I know that there are some GOP lawmakers that cuss Ted Cruz and the TEA Party with every breath. I have had conversations where I was told that some on the GOP side of the aisle refer to Cruz and his allies as the *wacky* side of the GOP, stealing a phrase from Sen. Harry Reid where he called Cruz and Company *wacky birds*.
Personally, I don't know that I would want to emulate anything coming from Harry Reid, for obvious reasons, at least obvious to me. Reid IS the enemy and thankfully he will be gone soon, but as soon as he's gone he'll be replaced by a RINO that's just as weak, if not weaker, than Harry Reid ever was, Sen. Mitch *I invented the word RINO* McConnell.
For those not knowing, a RINO is a Republican In Name Only. 
A RINO is something far removed from the Party of Reagan, a RINO is a lot closer to being a Democrat than a Republican, so much so that many political bloggers simply call people like McConnell and Boehner *Dem Lite*, and frankly, I don't see them being all that *Lite* any more.
There's an old Latin saying, "Victoribus Spolia" which translated means "To the victor go the spoils". 
The GOP has made NO secret of their intense dislike of Ted Cruz and others that were supported by the TEA Party and many said, with NO hesitation, "We'll co-opt the TEA Party as soon as they hit town."
Maybe the GOP leadership in BOTH Houses needs to do a gut check and figure out that people like Ted Cruz aren't going to fold and they aren't going away. If they want to emulate someone, maybe Cruz would be more worthy than Harry Reid ever was.