The Threat of Islamic Terrorism in America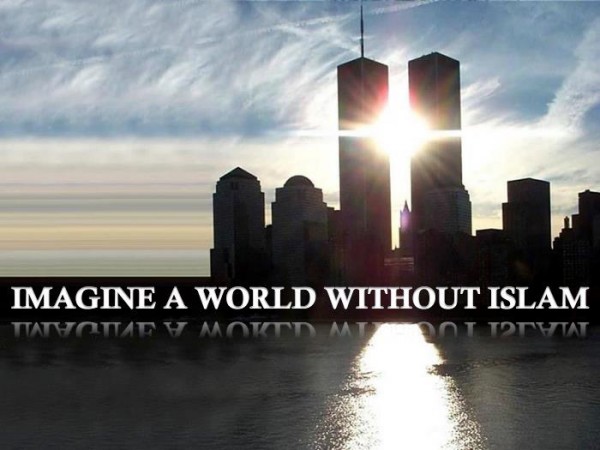 I have been told, more or less, that I don't know the *in's and out's* regarding *policy* and procedure in D.C. I have been told that I just don't see *the big picture* and that I don't understand what it takes for the GOP to battle the Democrats.
Maybe that person is correct, I mean, I haven't spent 20 years feeding at the *trough* of tax dollars, so from now on I am going to ignore politics in D.C. so I don't make myself look foolish by my ignorance, I'm going to stick to topics that I am very familiar with and have an overall extensive education in and mastery of; guns, explosives, terror, terrorists, murder, mayhem and all things associated with these subjects, at least to a point where nothing I post can be interpreted as a divulgence of sensitive or classified information.
Once upon a time Admiral Isoroku Yamamoto supposedly said, "You cannot invade the mainland United States. There would be a rifle behind every blade of grass."
Some say that is not a quote from Yamamoto, I don't know, I wasn't there and it was way ahead of my time, but it makes perfect sense, no matter who said it.
I have long held the belief that the only reason nations like Russia and China never invaded the USA was for that very reason. They didn't fear the American military as much as they feared Americans themselves, civilian Americans, well-armed Americans that would fight them for this nation.
The Islamic terrorist has no such fear.
Jihadists, terrorists if you prefer, have no allegiance to any nation or uniformed Army, they are followers of Islam and its teachings. They are indeed terrorists, they are very hard to identify because they wear no uniform, they strike in a covert manner, they have no concern for the people killed in their attacks and they have no concern for their own lives, in fact it is an honor for them to die while killing *The Infidel* and they are assured that in doing so they have become a martyr and will immediately go to whatever it is that they go to upon death.
The recent attacks in France have brought worldwide terror attacks, and the probability of new attacks happening to the forefront of Mainstream News Media. Many are saying that there are now *sleeper cells* that have been activated and those cells are going to bring attacks to Great Britain and the United States. 
Where does it leave us when Obama refuses to call the Islamic Terrorist attacks in Paris acts of "Islamic Terrorism." and Obama still refuses to call the Ft. Hood Massacre anything more than "workplace violence."?
Do you remember when Janet Napolitano said the border is as secure as ever.?
That is pretty much how the Obama administration still feels. The Obama crowd wants you and me to believe that the border is well protected and that those crossing illegally are no threat to us, they are only peaceful Hispanic migrants looking for a better life.
In case you don't already know it; the entire Obama administration is one big group of LIARS and have NO idea who and what crosses the Southern border. Personally, I am convinced that the porous Southern border has been a huge *superhighway* for Islamic jihadists to enter this nation and to smuggle their weapons of choice with them.
Then take into consideration the length of the U.S./Canadian border and how it is so ridiculously unprotected that it is, at least in my mind, as much an entry point for Islamic terrorists as is the Mexican border.
Make no mistake my friends; they are HERE in America and why they haven't struck yet is a mystery to me. As I pointed out above, most of our enemies, the ones that would invade the USA, would do so with a uniformed army and they truly DO fear the gun owning population of this nation and the straight-up, head-on fight that would ensue.
Terrorist have no such fear, nor do they have so much as a drop of integrity or honor running through their veins. They are NOT professional soldiers, they are terrorists. They know that Obama would never allow the military to take them on and destroy them because of the massive collateral damage that would fall upon the Muslims of America, but make NO mistake here either; there is no such thing as a peaceful or moderate Muslim.
The jihadists are also pretty well convinced that the American people, for the most part, are nothing more than a bunch of lazy, fat, apathetic bunch of slugs that don't have the courage to engage in the devastation, the incredible genocide that would be an absolute necessity to remove the threat of Islam from our shores.
You know, I have to wonder, given the current political mess this nation is in, why it's in that situation and WHY nothing has been done to correct that situation, I wonder if maybe the Islamic Jihadists might not be correct in their assumptions, but here I go again, talking about things I don't know or understand… Politics…