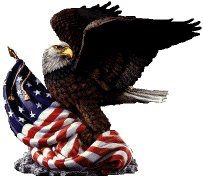 Obama and the Islamification of America

A few days ago my great friend and mentor, Mr. Alan Caruba posted a piece entitled Our Muslim President where he opined on the Muslim traits and words of support that we see and hear on a daily basis from the Poser in Chief.
Don't start thinking that I am going to use this post to question Obama's citizenship, that is a topic that has been beaten to death and so far no one has offered any proof, irrefutable proof, that Obama isn't an American citizen, at least none that the Courts have been comfortable with pursuing.
That said; I find it very strange that since Obama has been the POTUS that there has been a marked increase in Islamic terror attacks and attempts by Muslim groups to take over many facets of American life as they attempt to dictate their brand of religion upon us.
This is an example of what I am talking about; Muslim call to prayer to sound at Duke University.
Can you imagine the reaction from atheists if Jimmy Swaggart were to pay Duke a visit and he were to go on the campus radio or broadcast system crying, 'Ya'll come on down here and pray with me, I know I'm a sinner and I did some really bad things with all of those prostitutes but ya'll know that Jesus is the way and God forgives, so come on down, and bring money!!'
Just throwing it out there; have you ever noticed? Atheists don't complain about Islam…

Not that there is one thing wrong with Ol' Jimmy going to Duke and saying that, it is, after all, FREE SPEECH, is it not? Well, not in America, not unless you're a Muslim and you're making the Muslim call to prayer. That it appears is quite acceptable.
Personally, I don't care one way or the other what *religion* a person belongs to, that is a matter of beliefs and preference, but I began to suspect that Barack Hussein Obama was a Muslim when he made this statement: The Muslim Call to Prayer is One of the Prettiest Sounds on Earth.
I'm not alone in my belief that Obama is a Muslim and that he has lied to the American people about it, you see, it is, according to Islam, quite acceptable for a Muslim to lie if he does so to forward his purpose. Qur'an (16:106) - Establishes that there are circumstances that can "compel" a Muslim to tell a lie. I would think that attaining the highest office in the land would be enough to compel a low born person such as Obama to lie.
Perhaps the idea that Obama is a Muslim, an idea that is believed by many in this nation, explains this: Fox News Poll: Obama gets low marks on fighting Islamic extremists. 
Of course we all know that Obama didn't attend the rally held in Paris to show support of the war on terror, some have speculated that the reason Obama didn't attend was because his loyalty is to Islamic terrorists. So, did you ever imagine that there would come a time when you wished American leaders would follow the example set by the French? France arrests 54 in crackdown on people defending terror.
Allen West said, "Obama is aiding and abetting Islamic terrorism". If that's not enough to make you pause and wonder; ponder this: The first Navy SEAL Congressman in history said, "Obama created the environment where Islamic terrorism could flourish".
Surely you remember when our own government threatened to violate the United States Constitution by infringing on the right to free speech. Obama/Holder Justice Department Threatens First Amendment. Basically they said, 'don't speak ill of our Muslim brothers or we will throw your infidel ass in jail and forget where the key was placed.' Generally speaking that is.
That threat has not stopped anyone from blogging or reporting on the evil that is called Islam, a self-described *Religion of Peace*. Islam is NOT a religion of peace, it is a cult of death and persecution, a primitive belief followed by weak-minded individuals. The Quran contains at least 109 verses that call Muslims to war with nonbelievers for the sake of Islamic rule. If your *religion* commands you to kill nonbelievers simply because they are nonbelievers, well, that's not a *religion*, it's a cult from HELL!
And if it's not enough that the POTUS and U.S. Attorney General are siding with radical Islam over the American people, get a load of this: Pelosi to Name First Muslim Lawmaker to House Intelligence Committee and in doing so Nancy Pelosi just gave Islamists access to America's most sensitive Intelligence.
Is Obama a Muslim? I believe he is. Is the Obama regime trying to turn America into a Muslim nation, one ruled by Islamic law? I believe they are, and I believe it is the duty of the American people to get up off of the sofa and get engaged in this battle.
Calling your Congressman and demanding that they get involved is a waste of time, the Congress hasn't got the guts to take on Obama and Boehner, much less the terror of Islam.
We're in this one on our own my friends; the Federal government considers you and me to be more of a threat than the terrorists.
It used to not be that way; once upon a time we had Presidents that were Americans and they were Christian Americans that stood against the evils that we now face. I pray that we can return to that time, a time when one atheist can't complain about being offended and have prayer taken out of our schools, a time when we had a POTUS that would stand and not hesitate to call a terrorist or an enemy what they actually are.
Yes, that was a long time ago, a much simpler time, a time of American innocence, but it was a time when America would FIGHT for what was right, not just call and order a pizza to eat while watching the mind-numbing, Liberal garbage that television offers.