Actions Speak Louder Than Words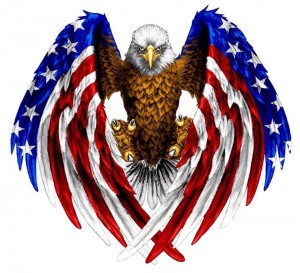 I may be preaching to the choir on this one but after the State of the Union speech last night I am even more disgusted than ever before. I didn't know that was possible.
There are a lot of Americans that are totally, completely and thoroughly fed up with the antics of Barack Hussein Obama and his followers too. The following is just one example from a Facebook friend that is usually pretty vocal about what has been going on within the Obama camp.
Eric Dodge

I just attempted to tune into the State of the Union tonight… I watched 2 and a half minutes and turned the channel. This is the first time that I just didn't watch the SOTU under Obama. I have hardly addressed politics at all for a couple of months either. It's not that I'm not paying attention, it's just that I just can't it take anymore. I don't even want to think about it anymore. And, frankly, I don't even want to go into what I think about those who still support him, support democrats, or who are apathetic about our country's government. It's those people who have ruined my country and caused me serious concern about the future of America that will be left for my children. When it all goes south, it will be these people who shoulder the blame entirely. History will show that these people brought the demise of a great nation, greater than any other in history, because of their selfish choices.
There are just as many more Americans that are genuinely fed up with the GOP, and for all the same reasons; the endless TALK from Congress.
'I'm your newly re-elected for the 10th time Congressman, Billy-Bob Farquardt and I am gonna BLAH BLAH BLAH BLAH BLAH, and with your help my fellow Congressmen and Senators can also BLAH BLAH BLAH BLAH BLAH and we're not going to let Ol' So and So get away with BLAH BLAH BLAH BLAH BLAH any longer, so, in closing, BLAH BLAH BLAH BLAH BLAH, and help us all you can, your check for $5,000.00 will go a long ways in our effort to BLAH BLAH BLAH BLAH BLAH. God bless ya folks and God bless 'Merica!'
That's what we hear from our elected officials.
I recently had a Congressman ask me, "Don't you want to interview me and hear what it is we're going to do to Obama and how we're going to shut him down and set things right?"
I said, in no uncertain terms, "No Sir, I don't want to HEAR anything, I am damned tired of the talking, I want to see results. Actions speak louder than words and it's time for some definitive ACTION in D.C., you guys have talked us to death." 
What our gentrified Senators and Congress Critters don't seem to understand is this; for every guy out there like me, vocal, active and fed up, there's a hundred more that aren't saying too much at all, they are simply stocking up on necessities and waiting for the next election.
Let's face facts; we have entirely too much government in America.
I have no problem with being a *nation of laws*, you have to have laws to make the world go around, but we have too many laws, laws that are ridiculous, redundant and just plain not needed.
Don't take me wrong, I'm not one of those *sovereign* people that doesn't believe in any kind of laws or authority, far from it, and I am not one of the Libertarian types that advocates for whatever it is that's their hot button topic of the day if you want to do it as long as it doesn't hurt anyone else types either.
We need laws; we need a guideline to keep this nation running in the right direction.
Those guidelines are found in the United States Constitution and the Holy Bible, not in the Quran, Sharia law, the Communist manifesto, Mein Kampf  or in the executive orders of an America hating Socialist and stealth Muslim.
Here is what Texas Congressman Louie Gohmert said after the SOTU on Tuesday night.
Now is not the time for radical royal decrees and a more massive federal government. If the President had announced tonight that he is now going to start working WITH Congress for the good of the American people, by changing course and helping create full-time, non-government jobs, better wages, along with lower healthcare, energy and education costs, and work to get government out of people's private lives for a change, that would have been a speech I would still be applauding.
You can't tax your way to prosperity yet that is what Obama and the Dems are trying to make happen, increase taxes on the wealthy to help the middle class. That is utter and indisputable nonsense, it is impossible.
What Obama, and apparently many others in D.C. either don't understand or fail to see and comprehend is this; eliminate illegal immigrants that don't pay taxes, eliminate tax cheats, eliminate welfare cheats and insurance scammers, eliminate Social Security fraud and set up a *FLAT TAX*, a reasonable flat tax and then put the entire Federal government on a budget and make them stay within that budget or lose their jobs and ALL benefits, make America spend less money on social programs and overseas handouts and we would see a working and prosperous America with happy families, well-educated citizens and a return to American greatness.
Sadly, with the majority of ALL elected officials on the Federal level having served numerous terms, they will NOT go after the cheats that keep them in office nor will they fight for a tight budget that funnels money to their friends.
They will however fight to the death to keep their high and mighty positions and take any action necessary to keep TERM LIMITS from ever effecting them or their *money tree*.
I am 61 years old and I have NEVER felt so lost in my life.
I meant it then and I mean it now! Not so much as ONE RED CENT until the GOP gets it right, stops being Dem-Lite and takes America back to Ronald Reagan Conservatism.