After promising to pay college education for veterans, Texas finding it's just too expensive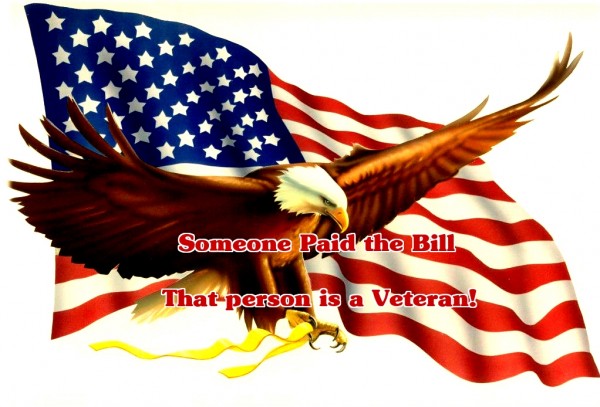 AUSTIN, Texas (AP) – They signed up to fight for their country, and the state of Texas promised to pay for their education.

"For decades, veterans went to public universities and colleges under the Hazlewood Exemption, which kicks in after federal benefits under the G.I. Bill are exhausted. But the price tag has increased sevenfold since 2009, when legislators in Texas — which has the country's second-highest veteran population, 1.7 million — allowed the benefit to be passed on to veterans' children under a legacy provision.

"Everybody's heart was in the right place when we added all the other beneficiaries," said Republican Sen. Kel Seliger, chair of the Senate's higher education committee. But, he added, "it just got too high of a price tag."

Now, amid rising legacy costs and concern that a federal lawsuit over residency could push the benefit's annual figure to $2 billion, policymakers must carefully balance state politics and fiscal conservativism with commitments made to veterans during World War II.

Of the 10 states with the most veterans, only Illinois and Texas waive all tuition and fees for veterans who meet program requirements, according to a Texas Legislative Budget Board report. And Texas is the only state of the 10 to offer full tuition and fee waivers to children, the report said, a decision made in 2009 in tandem with expanding the benefit to include spouses of veterans who were injured, missing or killed in action. SOURCE
I can see the reason for not granting the children of Veterans a full and free education. I can also see the reasoning behind not offering a full and free education to spouses of veterans who were injured, missing or killed in action, I can understand the strain that would incur on a state or national financial system.
I don't like it, but I can understand it.
A veteran is someone who, at one point in his life, wrote a blank check made payable 'To My Country' for an amount "up to and including my life."
That is Honor, and there are far too many people in this country who no longer have it or understand it.
The soldier didn't ask for ANY caveats regarding his life, health or safety when he or she became a soldier, they wrote a BLANK CHECK to this nation with only the expectation of a fair shake in return.
It's bad enough when the criminals of the Obama regime take benefits away from those that served America.
It's bad enough when the criminals of the Obama regime want our Vets to pay for their war injuries, from their own personal health insurance policies.
This is an action that Liberal deny having happened but somehow I think this video may show a different side to the story.

If you're like me you kind of expect the Obama regime to go back on its word to military personnel, past and present, and you know that they will to military in the future, but when the State of Texas does it, I tend to become quite ashamed and angry.
What is America going to do when the troops tell the government to forget it, "We're not going to fight for you this time, it just got too high of a price tag."