Boko Haram adopts ISIS' bloody religious cleansing strategy
The Islamic militant group Boko Haram is adopting ISIS' bloody strategy of stamping out Christianity with a frightening fervor, putting Nigeria's 70 million followers of Jesus in danger for their lives, fearful human rights advocates say.

Boko Haram leaders vowed their formal allegiance to IS in an audio message in Arabic posted to Twitter last month, according to intelligence analysts. The militant group has launched murderous rampages across northeastern Nigeria, and into neighboring Chad, Cameroon and Niger. In an attack April 7, Islamist extremists disguised themselves as preachers and killed at least 24 people in Nigeria's Borno state.

Meanwhile, the United Nations has condemned the attack and is calling for a multinational strategy to fight the group. SOURCE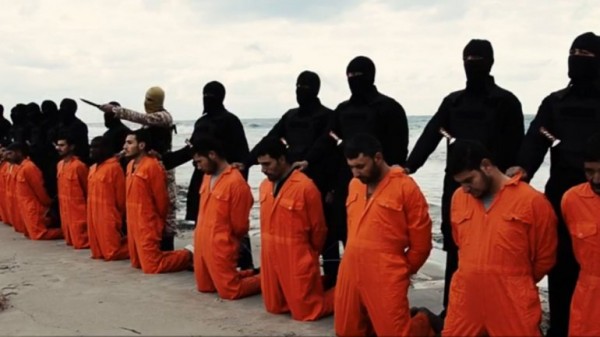 Well by golly, the United Nations is calling for a *strategy* to fight ISIS, how do you like them apples? A strategy? Seriously? That's the best the United Nations can come up with?
My friends, what we are seeing today is nothing more than a continuation of what was once called *The Crusades*, and in case you didn't know it, these Crusades didn't turn out all that well and had, as far as I am concerned, very little effect on the Muslim population of this world and did nothing to stop the spread of the EVIL of Islam.
The Crusades were military campaigns sanctioned by the Latin Roman Catholic Church during the High Middle Ages and Late Middle Ages. In 1095, Pope Urban II proclaimed the First Crusade with the stated goal of restoring Christian access to holy places in and near Jerusalem. Following the First Crusade there was an intermittent 200-year struggle for control of the Holy Land, with seven more major crusades and numerous minor ones. In 1291, the conflict ended in failure with the fall of the last Christian stronghold in the Holy Land at Acre, after which Roman Catholic Europe mounted no further coherent response in the east. SOURCE
After almost 200 years of battle with Muslim hordes and it ends in failure…
CAIRO – Islamic State militants in Libya shot and beheaded groups of captive Ethiopian Christians, a video purportedly from the extremists showed Sunday. The attack widens the circle of nations affected by the group's atrocities while showing its growth beyond a self-declared caliphate in Syria and Iraq. SOURCE
Islam is an evil and vile *religion*, a cult actually, and it can never be stopped using traditional war fighting methods. 
Traditionally, wars take place between uniformed armies that meet on a field of battle and fight until one side or the other has no will left to fight.
It's not that way with Islam; they have battled, either against Christians, Jews or one another for centuries, fighting and killing are all they know and they have NO field of battle per se. Islam sees the entire world as their field because Allah or Mohammed or some goat loving pedophile told them their mission was to spread Islam all over the world and to behead those that failed to accept Islam.
There is only one way to EVER stop the spread of Islam and I shudder to think of it but wiping out each and every Muslim the world over, is the only way they will ever be stopped.
Yes, I know, that is a very MEAN thing, I know it translates into acts of incredible violence, to the point of being a mass genocide, a NEW genocide such as the world has never seen, bbecause it seems to me that a time is rapidly approaching when the conditions dictate an *Us or them* situation. As for me, of course it's *them*, but I know, beyond a shadow of a doubt, the leaders of the world powers don't have the GUTS to engage in the actions necessary to wipe Islam out.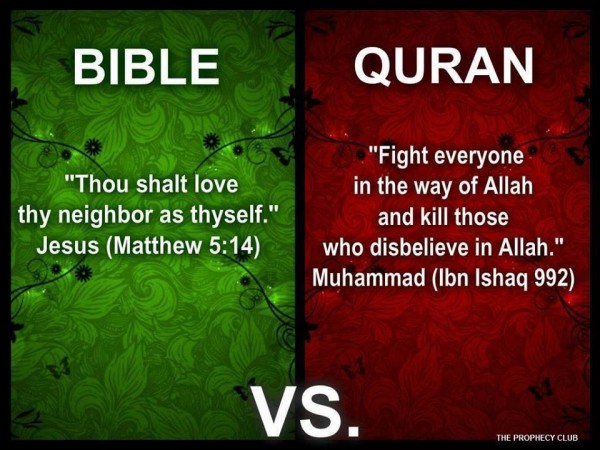 With some folks, DEATH is ALL they understand, Christians and Jews can either FIGHT back and KILL those trying to kill them or they can continue to DIE at the hands of Islam.
So, when Muslim moonbats go full tilt attack mode on the USA, either from a few purported training camps right here in America, or from confirmed camps just across the Mexican border, will the people of America have the courage to actually FIGHT and KILL for this nation or will the stench of political correctness spread even further as Americans are lined up to be shot and/or beheaded?
'Political correctness you say Fred?' Wear Orange to show your support for those beheaded by Islam.
How much more PC can you get?