Texas, our Texas, oh how we love Her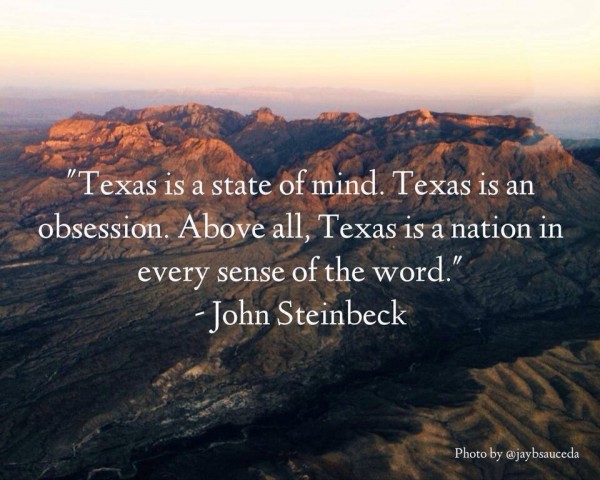 Some of us weren't lucky enough to have been born in Texas, I am one of those not born here but still claim Texas as my HOME.
I was born about 20 miles across the Texas and Louisiana state line but I still got here as fast as I could. I was 6 months old when my folks moved to Odessa back in the days of  oil boom in the Permian Basin.
The die was cast and I have been, except for a bit of my childhood when I had no choice, a Texan tried and true, and I have spent the better part of my 61 years living in Texas!
Texas truly is a *State of Mind*, and sure, we get called a lot of names by Yankees, the Left, the Libs, you know who I mean, and surprisingly, a few of them claim to be native Texans, but I have some serious doubts about that Texas birthright they claim.
There are many, and I am one of them, that would love to see Texas proclaim its freedom and once again become a FREE Republic. It may never happen in my lifetime but I can still hope!
God truly DID bless Texas.