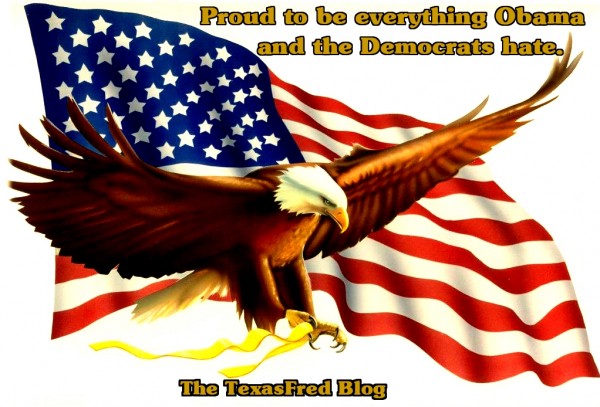 Obama extends US military mission in Afghanistan into 2017
WASHINGTON (AP) — President Barack Obama on Thursday abandoned his pledge to end America's longest war, announcing plans to keep at least 5,500 U.S. troops in Afghanistan when he leaves office in 2017 and hand the conflict off to his successor.

It is another setback for the president in his quest to extricate the U.S. from more than a decade of war in Afghanistan and Iraq. That goal was already tarnished by the return of U.S. forces to Iraq last year to help fight the Islamic State, a military mission Obama has said will likely outlast his presidency. SOURCE
Maybe it's just me, maybe it's the how the POTUS keeps finding a way to extend military actions, but because OF those extensions I see some serious similarities between the war in Afghanistan and Iraq and what we fought, and our method of fighting in Vietnam. We haven't had the massive troop escalations, not yet anyway, but there are some similarities.
We went to Afghanistan to find and KILL Osama bin Laden in response for his part in the attacks of September 11, 2001, and we went to Iraq because Saddam supposedly had a hand in those attacks as well. That was the *mission* as I remember it being told to us, retaliation for the attacks.
Saddam Hussein has been dead since December 30, 2006 and Osama bin Laden has been dead, if the reports are to be believed, since May 2, 2011, yet here we are, still in Iraq and Afghanistan, and still losing American troops, and for no worthy reason that I can discern.
The war in Afghanistan is America's longest war? I don't think so … The role of the United States in the Vietnam War began after the Second World War and escalated into full commitment during what is termed the Vietnam War from 1959 to 1975.
I am convinced that you don't have to be too terribly intelligent to be a reporter for the mainstream media, I realize the mainstream media does a very poor job of reporting when FACTS are in the equation, but for crying out loud, this was a blatant misrepresentation of facts and history. We were engaged in active participation in Vietnam for 16 years. So far we have been in Afghanistan since 2002, which is, as of now, 13 years. 
Maybe the mainstream media can write, at least to some degree, but has issues with math.
We haven't lost nearly as many troops in Afghanistan or Iraq; we haven't had nearly as many casualties, dead or wounded, or a loss of aircraft and other equipment as we did in Vietnam but once Saddam Hussein and Osama bin Laden were DEAD and gone that was where the mission was supposed to end, or so we thought.
George W. Bush called the war in Iraq and Afghanistan a part of the Global War on Terror, and to some degree he was very correct, I never thought we needed to be in Iraq but the actions in Afghanistan and subsequently in Pakistan were very much legitimate and truly was a war on terror in the beginning, but now it has regressed to being nothing more than an effort to keep Hamid Karzai in power in hopes that he won't blackmail America.
Barack Hussein Obama, the Islamic Jihadist's best friend, in an effort to not offend his Muslim brothers I presume, changed the name from Global War on Terror to "overseas contingency operations", a ridiculous name in MY opinion, one that not only SOUNDS silly but gave nations of the world a good laugh at OUR expense, and was proof of the way Obama intended to govern and gave us a glimpse at the utter incompetency of his entire regime.
And then there is this:
US analysts knew Afghan site was hospital
WASHINGTON (AP) — American special operations analysts were gathering intelligence on an Afghan hospital days before it was destroyed by a U.S. military attack because they believed it was being used by a Pakistani operative to coordinate Taliban activity, The Associated Press has learned.

It's unclear whether commanders who unleashed the AC-130 gunship on the hospital — killing at least 22 patients and hospital staff — were aware that the site was a hospital or knew about the allegations of possible enemy activity. The Pentagon initially said the attack was to protect U.S. troops engaged in a firefight and has since said it was a mistake. SOURCE
A mistake? Probably, but what if it wasn't? Who is going to hold the Obama regime accountable if indeed there was a deliberate strike on a hospital as many on the LEFT are screaming there was? So far the U.S. Congress can't do anything effective regarding the IRS scandals, Hillary's emails and Benghazi, why would we expect them to act correctly now?
Don't the Democrats realize that their *golden boy* is the one in charge? It's too late to play the *It was Bush's fault* card, it's as worn out as the RACE CARD.
In summation; we have the most incompetent government in the history of this nation. If the Democrats hold the White House that incompetence will continue. If the GOP retakes the White House, depending on who that person may be, we could either be well led by a person with a high degree of competence and ability OR we could be even worse off than we currently are.
There's something to think about!