An Announcement from Rockwall ISD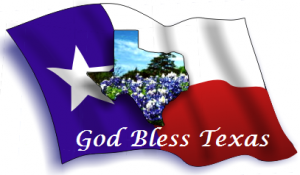 I live in Dallas County, but just barely, I mean less than 3 blocks from the Dallas/Rockwall County line, and last night the local news ran a story about this. It was the first I had heard of a *refugee* plan for ANY part of Texas and then this story popped up in my email this morning. My commentary follows the main story.
Parents,

In an effort to keep you informed, we would like to share some information we received late today.

The U.S. Health and Human Services Commission had notified Rockwall County that approximately 300 unaccompanied children of Central American descent between the ages of 12 and 18 will be temporarily relocated to Sabine Creek Ranch.

These children will only be in Rockwall County for a maximum of 21 days and will not attend Rockwall ISD schools or have any interactions with Rockwall ISD during their stay.

For additional information, please see the information provided by Rockwall County below:

For Immediate Release
Contact: David Sweet, County Judge
Date: 12/9/2015

Rockwall County received confirmation today from the Health and Human Services Commission (HHSC) that approximately 300 unaccompanied children of Central American descent between the ages of 12 and 18 will be relocated to a temporary camp at Sabine Creek Ranch in Rockwall County.

Rockwall County received the following information from HHSC:

• HHSC has taken the responsibility to ensure for the care, safety and security of the youth during their stay.

• It is a temporary camp for a maximum of 21 days.

• Anticipated arrival in the near future.

• No financial impacts to our public schools or Rockwall County.

• The individuals will not be attending any schools.

• HHSC has ensured health screening clearance.

• There are 2 other sites hosting Central American refugees; one other in Texas and one in California.

• Specific information about each individual housed at the temporary camp will be maintained by HHSC and is not subject to release to County Officials.

Rockwall County is sensitive to the hardships and needs of these unaccompanied children. However, Rockwall County's first priority is to the safety and security of the citizens of Rockwall County.
Refugees huh?? 21 days? Is that how long it will take to get them ALL a Social Security card, an EBT card, a driver's license for the 16 year olds, a voter registration card for the 18 year olds and so forth??
I'm all for helping anyone that needs a *hand up* but we can't support the world. I also realize that this is supposedly for 21 days and that it's not going to impact the citizens of Rockwall County or Rockwall ISD, but WE ARE paying for this, we, the taxpayers of Texas and the USA.
I had a question about this; did Rockwall County or the Sabine Creek Ranch volunteer for this 3 week retreat or were they in some way coerced into it by *the powers that be* and it got answered during the noon news report.
Our local news just ran a story about this and the reason the *refugees* are here is because of a large influx of unaccompanied children crossing the Texas border and supposedly the facility in Rockwall and one in Ellis County are the only places available.
In this case, Perry said the counties are getting no choice.

"We did not solicit this," he said. "This is being imposed upon us with very little notice." 800 Unaccompanied Central American Migrants Headed to North Texas | NBC 5 Dallas-Fort Worth
Now I have another question; do you suppose these *child refugees* were sent here because the world knows how big hearted Americans are? Do you suppose they were sent because we're well known for helping children all over the world? Do you suppose ANY of them could already be well indoctrinated Marxists, Communists or Socialists?
So what about OUR kids that are orphans, abandoned, sick, hungry, cold and homeless?
What's WRONG with this picture?