Official: Withheld Clinton emails contain 'operational' intel, put lives at risk
EXCLUSIVE: Highly classified Hillary Clinton emails that the intelligence community and State Department recently deemed too damaging to national security to release contain "operational intelligence" – and their presence on the unsecure, personal email system jeopardized "sources, methods and lives," a U.S. government official who has reviewed the documents told Fox News.

The official, who was not authorized to speak on the record and was limited in discussing the contents because of their highly classified nature, was referring to the 22 "TOP SECRET" emails that the State Department announced Friday it could not release in any form, even with entire sections redacted. SOURCE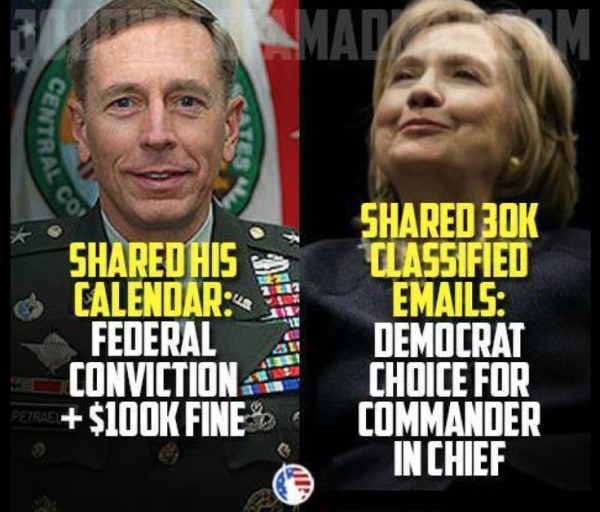 I think it's funny.
Facebook, and every other form of social media has post after post about Hillary Clinton and how she is about to be indicted.
These idiots use Hillary, and the desperate need for justice as what I call *click bait* in an effort to get you to read some off the wall story from their anonymous *inside source* and how Hillary is about to go down.
That is why my friends list on Facebook and a few other places is being steadily whittled down on a daily basis.
Hillary has NOT been indicted, at least not yet, the Congressional hearings have all been, in my opinion, for show and nothing else and as long as Barack Hussein Obama is in the Oval Office and as long as Loretta Lynch is in charge of the DOJ, I simply do NOT see Hillary ever being indicted, no matter what the FBI may or may not have that is worthy of prosecution.
Hillary Clinton is what we used to call *protected from on high*and I don't mean from the Good Lord above.
She (Clinton) is a member of the most evil regime to ever take power in this nation and she is well protected simply because she knows too much on the *powers that be* to ever be indicted.
Think about this; we hear all the time about the Clinton *Death List* and real or not, hear about it is all you're going to get.
We KNOW, beyond a shadow of a doubt that Obama and his *homie* Eric Holder are directly responsible for the deaths of many via the *Fast and Furious* and the gun running scandal a short while back.
You do remember U.S. Border Patrol Agent Brian Terry don't you?
The United States Department of Justice is a farce under the regime of Barack Hussein Obama and those that he chose to head it.
I will believe Hillary Clinton has been OFFICIALLY indicted when I see her led off in handcuffs and place in the back of a police vehicle, and even then I will have my doubts unless it happens under the stewardship of someone other than Obama and Lynch.