My response to Rep. Pete Sessions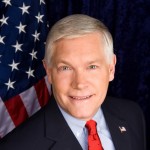 To preface this story a bit; I got a call from Pete Sessions last Sunday evening, during the last 2 minutes of the Super Bowl, and Pete wanted to talk about a post I had up where I related all the information that one of his Congressional challengers had written up.
Pete was not at all happy with me for writing that post and even though ALL of the information was *sourced* I was very skeptical of a few of the sources, they were to sites that I personally don't use.
As I said in that story; some information was dead on the money and some was, in my opinion, seriously suspect.
My house was utter chaos at the time Pete called. My youngest daughter was here, her 2 boys were here, her fiancé was here and a gigantic Great Dane was here and we were having our Super Bowl party, things were, to say the least, quite hectic.
Rep. Sessions wanted me to know that he was NOT a liar, the record spoke for itself and that I could verify his voting record at GOVTRACKS.us.
Pete, what I didn't tell you is this; I watch every vote you make. I watch closely, I have since you became my Congressman. I would think you knew that.
Now I have to tell you; I am not happy nor unhappy with Pete's overall voting record, some of it, hell, most of it is right on the money but in MY opinion when you miss you miss by a country mile, but Pete, your voting record on House Bills is NOT my biggest issue.
I rarely try to influence the vote of my Congressman. It has been my experience that to do so is simply a waste of time and energy and since I don't know how much TIME I have left, and since for me energy is greatly lacking, I don't want to waste either.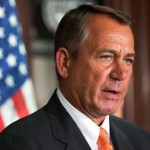 I did try to influence Pete Sessions on ONE vote and that was right after the election 2 years ago when I, and MANY others living in TX-32 asked Pete to take a stand against John Boehner, then Speaker of the House, and bigtime buddies with Barack Hussein Obama.
Pete totally ignored the pleas of the people that sent him to Congress and he voted FOR Boehner to remain in the Speakers seat.
Pete Sessions and John Boehner are also great friends.
Pete Sessions told me they are friends himself a while back and I accept that, BUT, friends or not, Boehner is a waste of skin, a blubbering ass kisser, and he did whatever Obama told him to do.
He, Boehner, is also a vindictive SOB. 
After the vote for Speaker was taken John Boehner took anyone that voted against him OFF of any committee they were seated on, he removed them from any position of power.
That got me to thinking and wondering about something.  
Did Pete Sessions vote FOR Boehner because he thought Boehner was really good at what he did? Because if that is the case then I had to question what MY Congressman called a worthwhile person?
Or, as I more seriously suspect, did Pete Sessions vote for John Boehner because his own chairmanship of the House Rules Committee means more to him than the PEOPLE of TX-32 and because he knew that Boehner would yank the position away from him, friends or not?
In order to avoid a conflict in front of my family I took down the post that Pete Sessions was so offended by, something I have NEVER done before and will not do again, if I have a story that is factual, one backed up by reputable sources, it stays from this point on. If someone doesn't like that they can address it in the comments section OF that post.
I present News, Opinion and Commentary on this blog and if I want to call you out on something I am damned sure going to do it, that's the way the 1st Amendment says it's going to happen.
Pete, there is nothing that Russ Ramsland or Michael Quinn Sullivan have said or done that influenced me nor turned me against you; it was you, all by yourself, and your way of talking *down* to people and the vote you cast for Boehner that did it for me.
When Katrina Pierson ran against you I fought tooth and nail in YOUR support, to the point of being threatened with legal action by an ignorant slug of humanity for stating an opinion backed by irrefutable facts.
I supported you then, and if you win the primary I will vote for you in the general election if you have a Democratic challenger, but I won't be endorsing you, I won't be blogging for you and I damned sure won't be sticking my neck out for you.
It was YOUR actions that brought this on. I am old fashioned, and as YOU said to me the 1st time we met, at Hubbard's when you wanted to meet with the movers and shakers of Rowlett, "You sure do expect a lot."
Yes I do, I expect that YOU are to follow the WILL of the PEOPLE and vote that will, that desire, and if you can't vote the will of the people make damned sure you explain WHY, don't just vote for some POS like Boehner and expect people to be happy.
And don't expect that everyone is going to forgive and forget.