Guns, gun bans, responsibility and the Liberal Media
As expected, the stupidity has begun to spew from the mouths of Democrats, Liberals and other assorted anti-gun cretins; Ban Assault Weapons and kiss the Muslims ass.
That is a Hillary and Obama inspired screed, the renewed battle cry of the deranged anti-gun LEFT and exactly what we'll get if she is elected. Hillary Clinton: Increase Muslim Outreach, Ban 'Assault Weapons'.
So, what does the spineless homosexual Muslim in the Oval Office do? Why of course; he blames gun owners and calls for more gun control. Obama's Shameful Pivot to Gun Control after Orlando
The VERY Liberal New York media, the Daily News, blames the National Rifle Association and the AR-15 *sporting* rifle, not the shooter, oh hell no, can't do that, but they blame the rifle and *bloodthirsty* NRA members and American gun owners. Killers in mass shootings used AR-15, thanks to NRA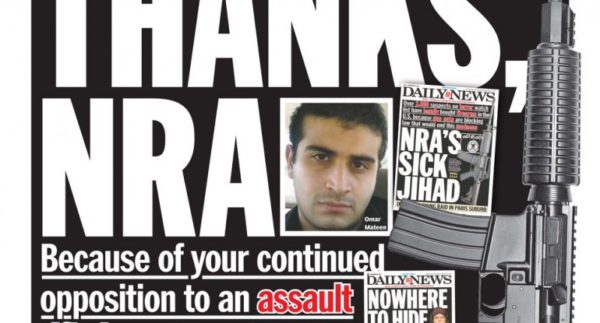 And by the way, an AR-15 is a semi-automatic rifle; it is NOT an assault weapon, it is NOT a full-auto weapon and is not carried as such by ANY military that I am aware of. An AR-15 is an assault weapon only in the minds of some deluded anti-gun morons such as Obama, Hillary and the American media.
The GUN didn't DO this, a radical Muslim terrorist did, and if YOU believe taking guns from lawful Americans, and denying them the ability to defend themselves wrong, then YOU are as much a part of the problem as was the radical Islamic moonbat that pulled the trigger.