Texas woman's execution halted; DA won't appeal
HUNTSVILLE, Texas (AP) — A Texas woman won a reprieve from the death chamber Tuesday, mere hours before she was scheduled to be the first woman executed in the U.S. since 2010.

State District Judge Larry Mitchell, in Dallas, rescheduled Kimberly McCarthy's punishment for April 3 so lawyers for the former nursing home therapist could have more time to pursue an appeal focused on whether her predominantly white jury was improperly selected on the basis of race. McCarthy is black.

Dallas County Assistant District Attorney Shelly Yeatts, who initially contested the motion to reschedule, said she would not appeal the ruling.

The 51-year-old McCarthy was convicted and sent to death row for the 1997 stabbing, beating and robbery of a 71-year-old neighbor. She learned of the reprieve less than five hours before she was scheduled for lethal injection, already in a small holding cell a few feet from the death chamber at the Texas Department of Criminal Justice Huntsville Unit.

Full Story Here:
Texas woman's execution halted; DA won't appeal
There ya go, in this time of Obama, when all else fails just play THE RACE CARD.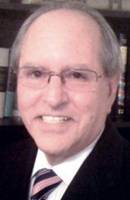 And it's pretty easy to do when you have a bleeding heart Dem/Libber Judge like Judge Larry Mitchell on your side. Democrats and Libbers protect their own at ANY opportunity.
Judge Mitchell, it is MY personal opinion that YOU are a MOONBAT, a howling at the moon bleeding heart Libber that has NO business sitting on ANY bench save one in the City Park.
Judge Larry "I am a life-long Democrat" Mitchell is costing the citizens of Dallas County and the citizens of Texas even MORE money by halting the long over-due execution of a MONSTER!
And I guess I shouldn't be too terribly surprised, the Dallas County District Attorney is not going to appeal the ruling. I am having a bit of an issue finding information on the Dallas County Assistant District Attorney Shelly Yeatts that has decided to not appeal, but I DO have information on her boss, Democrat Craig Watkins, Dallas County D.A.
Craig Watkins is currently the district attorney for the Dallas County, Texas, USA. He became the first African American district attorney in Texas when he was elected in 2006.

Watkins has worked to resolve cases of wrongful conviction through the use of DNA testing and the review of evidence illegally withheld from defense attorneys.

He is also a member of Kappa Alpha Psi fraternity, Zeta Beta chapter Prairie View A&M University.

The Dallas Morning News selected Watkins as its 2008 Texan of the Year. SOURCE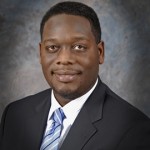 I am NOT saying that the fact that Craig Watkins just happens to be Black and a Democrat plays into the decision by Yeatts to not appeal, that decision may have been one made by Yeatts and Yeatts alone, but the *obvious* must be pointed out, it's like a pattern developing and it MUST be pointed out.
Kimberly McCarthy – Black, likely a Democrat, a convicted murderer.
Judge Larry Mitchell – Life-long PROUD Democrat and likely very Liberal.
Dallas D.A. Craig Watkins – Black, Democrat, likely Liberal.
Birds of a feather sticking up for one another in an attempt to affect a miscarriage of justice or merely coincidence? Personally, I am convinced that Liberalism is a mental disorder and that ALL Democrats suffer from it.
Those are MY opinions, I hope you will express yours!