IN Sheriff: If We Need to Conduct RANDOM HOUSE to HOUSE Searches We Will
CROWN POINT, Ind. – According to Newton County Sheriff, Don Hartman Sr., random house to house searches are now possible and could be helpful following the Barnes v. STATE of INDIANA Supreme Court ruling issued on May 12th, 2011. When asked three separate times due to the astounding callousness as it relates to trampling the inherent natural rights of Americans, he emphatically indicated that he would use random house to house checks, adding he felt people will welcome random searches if it means capturing a criminal.

Speaking under the condition of anonymity, a local city Police Chief with 30 years experience in law enforcement directly contradicted the Newton County Sheriff's blatant disregard for privacy & liberty, stating that as an American first, such an action is unconscionable and that his allegiance is to the Indiana and federal Constitutions respectively. However, he also concurred that the ruling does now allow for police to randomly search homes should a department be under order by state or federal officials or under a department's own accord.

At this time we are still awaiting comments from several state offices.

However, the spokesperson for the INDIANA ATTORNEY GENERAL took umbrage at what he referred to as "large" assumptions regarding police power and at this time has no comment. He did however indicate that should the INDIANA Attorney General, Greg Zoeller feel it necessary to make a statement, that this reporter would be included in the distribution of the release.

Source(s): Indiana Supreme Court Ruling, BARNES vs. STATE of INDIANA No. 82S05-1007-CR-343 • Telephone call to Newton County Indiana – Sheriff's Department, May 16th, 2011

Full Story Here:
IN Sheriff: If We Need to Conduct RANDOM HOUSE to HOUSE Searches We Will
I am VERY Pro Law Enforcement, everyone that knows me, everyone that reads my blog or belongs to  the United States Gun Owners Association or The Thin Blue Line KNOWS, I am a law abiding American gun owner and I support our Law Enforcement officers, that said, you come to MY house and demand that I allow you to enter MY house so that YOU can conduct a *RANDOM* search, and have NO warrant, you'd better have a SWAT Team backing you up.
I believe in firing a warning shot, shoot the 1st SOB through the door and let that be a warning to the rest of them that I AM intent on protecting MY domain from ALL enemies, foreign AND domestic.
I hope this Indiana Sheriff is the 1st one to try it, him personally. Dumb bastard.
I don't believe this would ever happen in Texas, but if it did, I *may NOT* have the legal right to resist, but I damned sure have the *moral obligation* to do so… Thank God for Hi-Cap mags, 230gr +P Bonded ammo and XD-45 Tacticals!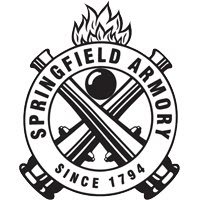 I can't help but believe that rulings like this seen in Indiana are going to be a trend in some areas as the Obama regime, particularly Eric Holder, attempt to disarm and pacify the American people in their effort to turn the USA into some version of Socialist heaven.
I can't speak for everyone, but as for me, OVER MY DEAD BODY!