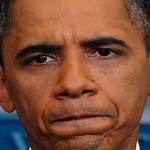 I have been very busy with the weather and live updates today and politics just had to take a back seat, until now.
Please read the 2 short excepts from the following story, and then read a comment from my friend Zane Cofield, possibly the most powerful comment I have seen to date, a comment that was one of those, "Wow, I wish I had said that" moments.
Judges order Justice Department to clarify Obama remarks on health law case
A federal appeals court is striking back after President Obama cautioned the Supreme Court against overturning the health care overhaul and warned that such an act would be "unprecedented."

A three-judge panel for the 5th Circuit Court of Appeals on Tuesday ordered the Justice Department to explain by Thursday whether the administration believes judges have the power to strike down a federal law.

One justice in particular chided the administration for what he said was being perceived as a "challenge" to judicial authority — referring directly to Obama's latest comments about the Supreme Court's review of the health care case.

Full Story Here:
Judges Order Justice Department To Clarify Obama Remarks On Health Law Case
It appears that Barack Hussein Obama has *pissed off* the Courts with his egotistical and *how DARE you challenge me* remarks.
And then there's this from the Obama Regime and his minions at DHS;
DHS To Grant Illegal Aliens "Unlawful Presence Waivers"
In its quest to implement stealth amnesty, the Obama Administration is working behind the scenes to halt the deportation of certain illegal immigrants by granting them "unlawful presence waivers."

The new measure would apply to illegal aliens who are relatives of American citizens. Here is how it would work, according to a Department of Homeland Security (DHS) announcement posted in today's Federal Register, the daily journal of the U.S. government; the agency will grant "unlawful presence waivers" to illegal aliens who can prove they have a relative that's a U.S. citizen.

Full Story Here:
DHS To Grant Illegal Aliens "Unlawful Presence Waivers"
Much like me, my friend Zane Cofield is NOT afraid to speak his mind, and sometimes I think he's even more critical of Obama than I am. This is from Zane;
Be alert! From somewhere inside the chambers of the Supreme Court Justices a leak has most likely revealed to Obama that Obamacare is doomed. He's desperate now, very desperate. This would spell the end for this poser who claims to have taught Constitutional Law but doesn't know the role of the Supreme Court in American jurisprudence…
Barack Hussein Obama is indeed feeling the pressure as the walls close in on him and his ILLEGAL presidency.
Hunters will be able to most relate to this analogy; a wounded animal is a dangerous animal, and one that feels *cornered* is even more dangerous.
With the serious challenges to his legitimacy to hold the office of President, with the challenges that just keep on coming regarding his eligibility to run for the office of President in various states, and with the continuing challenges to his place of birth, and what Sheriff Joe Arpaio and his investigation has deemed to be a FORGED Hawaiian birth certificate, Obama is wounded and is bound to feel himself being cornered.
Take heed fellow Patriots, the attempt at *stealth amnesty* mentioned above, the blatant disregard for the Courts and American justice, coupled with Obamacare and all of the other maladies that the Obama regime faces and we have a President that can become, by the use of Executive Orders, THE most dangerous enemy that American Freedom has ever faced!