2 Law Enforcement Officers Killed in the Line of Duty
There are a lot of people in this nation that truly detest the Police. Most of them are cons or ex-cons, guys that were STUPID, got caught being STUPID, but they hate the Police for doing their job and locking them up. Some are just angry because they got a ticket for some reason. Who knows, it doesn't take much to make *some* people hate the Police.
I am not so foolish as to believe that ALL Cops are great guys; they are not, but to HATE a group of people, simply because you had a bad interaction with 1 or 2, is just plain silly.
Police officers, by and large, are just like you and me, they have husbands/wives, mothers and fathers, siblings, children and they deal with more daily stress than anyone can ever imagine. And let me tell you something, these Officers are NOT doing their job for the money.
Yesterday, April 12, 2012, was a very bad day for every Police FAMILY of this nation, we lost 2 officers in Line of Duty Deaths (LODD).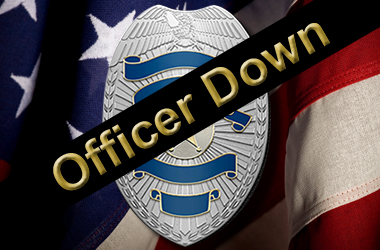 Police Chief Michael P. Maloney
Police Chief Michael Maloney was shot and killed while serving a drug-related search warrant with officers from the Attorney General's Drug Task Force shortly after 6:00 p.m. A subject in the home opened fire with a rifle, killing Chief Maloney and wounding four other officers.

The subject barricaded in the house following the shooting. He and a female were found dead several hours later after a SWAT team forced entry into the home.

Chief Maloney has served in law enforcement for 26 years and served with the Greenland Police Department since 2000. He was eight days from retirement. SOURCE
Deputy Sheriff Robert Paris
Deputy Sheriff Robert Paris was shot and killed while he and another deputy were serving an eviction notice at the Whispering Woods apartment complex on Chrysler Drive in Modesto.

The deputies were attempting entry into the residence around 11 a.m. when the subject opened fire, striking and killing Deputy Paris and a civilian. The suspect barricaded himself inside of the residence and has not yet been taken into custody.

Deputy Paris had served with the Stanislaus County Sheriff's Department for 16 years and is survived by his parents, a brother and two adult children. SOURCE
I want to offer my most sincere condolences to the families of these fallen officers.
And then we have this; score one for *The Good Guys*!
My brother in law and sister in law were both officers on the Mesquite Police Department for well over 30 years each. The Mesquite Texas Police Department does NOT take ANY BS off of the bad guys!
Police say officer shot, killed burglary suspect after a chase and violent struggle
A Mesquite police officer shot and killed a man suspected of burglary after he and two others led officers on a chase and violently resisted arrest, according to police.

Police said officers responded shortly after midnight to a burglary call at an apartment complex in the 1600 block of Hickory Tree Road. The suspects fled the area in a large white van.

Officers later spotted a van matching that description on IH635. The van fled when the officers attempted to stop it and a chase ensued. The chase ended in Dallas in the 2700 block of Oak Bend Lane near South Sam Houston Road when the suspects crashed into a fence.

The suspects exited the van and two were taken into custody, according to police. The third suspect fled on foot.

One of the officers caught the third suspect, police said, and tried to take him into custody. The suspect violently resisted as he assaulted the officer.

"The officer, fearing for his life, shot the suspect," reads a release from Mesquite police.

The suspect was taken to a local hospital where he died of his injuries.

The arrested persons' and deceased person's names are not being released pending notification of the deceased's family, police said. SOURCE
To all my readers that are retired Cops, you know where I am coming from with this post and ones like it, as do my readers that are still active duty Officers. To those of you that have Cops in the family, love them and let them KNOW you love them.
To the Cop haters out there: BITE ME!
If you are on Facebook and are a supporter of our Police, please join us here: The Thin Blue Line – Coast to Coast as we honor the fallen!