Shifting Reports on Libya Killings May Cost Obama
WASHINGTON — The Obama administration's shifting accounts of the fatal attack on the American diplomatic compound in Benghazi, Libya, have left President Obama suddenly exposed on national security and foreign policy, a field where he had enjoyed a seemingly unassailable advantage over Mitt Romney in the presidential race.

After first describing the attack as a spontaneous demonstration run amok, administration officials now describe it as a terrorist act with possible involvement by Al Qaeda. The changing accounts prompted the spokesman for the nation's top intelligence official, James R. Clapper Jr., to issue a statement on Friday acknowledging that American intelligence agencies "revised our initial assessment to reflect new information indicating that it was a deliberate and organized terrorist attack carried out by extremists."

The unusual statement was not solicited by the White House, according to Shawn Turner, the spokesman for Mr. Clapper, the director of national intelligence, but it seemed calculated to relieve some of the pressure on the White House for the contradictory accounts given in the two and a half weeks since the attack. It is unlikely to stop questions from the Romney campaign, which senses an opportunity.

"This incident is a hinge event in the campaign because it opens up the opportunity to talk more broadly about Obama's foreign policy," said Richard S. Williamson, a former diplomat and an adviser to Mr. Romney.

Full Story Here:
Shifting Reports on Libya Killings May Cost Obama
What we've got here is a failure to communicate.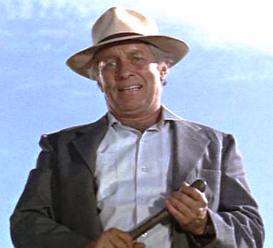 Well sure, the Obama administration is talking, and in the eyes of some folks that would be communication, well, if you consider lies, deflections, half-truths and obvious BS to be communication that is.
Barack Hussein Obama and his REGIME lied to the American people about the recent attacks made against U.S. Embassies. The Obama cabal didn't just try to make it all sound less heinous than it was; they outright LIED to the American people about attacks on the sovereignty of the United States of America and the murders of an Ambassador.
Libya claims the USA was warned THREE DAYS in advance of consulate attacks.
According to Dr. Charles Krauthammer, one of the greatest analytical and political minds of our time, Obama Deceived American People, Hoped Media 'Would Let It Slide'. To come out and tell the TRUTH could have been devastating for Obama, and would certainly illustrate how unprepared and inept he and his minions are.
OK, we ALL pretty much know; Barack Hussein Obama and his entire regime are liars of the 1st order, it's all they know how to do, LIE and pass blame to former administrations.
With that said; this is the perfect time for Mitt Romney to truly take the gloves off and fight for this nation. Obama has given Romney the perfect opportunity to start swinging as he, Romney, points out even MORE differences between himself and Obama.
Here is what scares me about Mitt Romney; I don't know if he has that kind of fight in him.
Barack Hussein Obama will pulls out ALL the stops and engage in the nastiest street fight necessary to hold the office of President. Obama won't fight for America or its people, but he WILL fight for the White House and his future plans to destroy this once great nation entirely!
If Romney is a fighter, if he has FIGHT in him, this would be a good time to show it.