GOP-led states start warming up to health care law
WASHINGTON (AP) – From the South to the heartland, cracks are appearing in the once-solid wall of Republican resistance to President Barack Obama's health care law.

Ahead of a federal deadline Friday for states to declare their intentions, Associated Press reporters interviewed governors and state officials around the country, finding surprising openness to the changes in some cases. Opposition persists in others, and there is a widespread, urgent desire for answers on key unresolved details.

The law that Republicans have derided as "Obamacare" was devised in Washington, but it's in the states that Americans will find out if it works, delivering promised coverage to more than 30 million uninsured people.

States have a major role to play in two of the overhauls main components: new online insurance markets for individuals and small businesses to shop for subsidized private coverage, and an expanded Medicaid program for low-income people.

Full Story Here:
GOP-led states start warming up to health care law
I say this in ALL honesty, and I do NOT bite back my words in doing so; If this story from the AP is accurate, the GOP is the most USELESS bunch of IDIOTS that this nation has ever suffered.
What has happened here? Barack Obama wins reelection, one way or another, and all of a sudden the GOP is going to roll over and acquiesce to him, his will and to Obamacare?
What do you call a Republican that gives in to the Democrats? A DAMNED RINO…
A Republican In Name Only.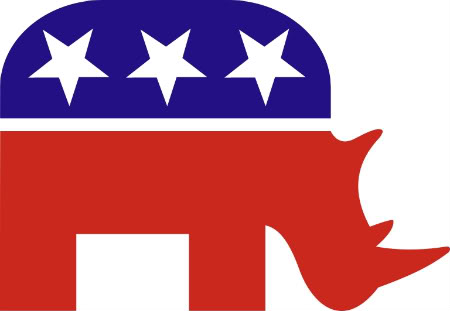 The most dangerous critter known to man — The RINO.
I am to the point that I just don't care if I offend Republicans, elected or otherwise. The GOP has been referred to as *Dem Lite* for quite some time now, in MY opinion this does nothing more than verify that accusation.