I Have a Dream – No, not THAT Dream…
WASHINGTON (AP) – House Republicans are embracing a step-by-step approach to immigration, in contrast to the sweeping plan passed by the Senate and backed by the White House. But they're offering neither specifics nor a timetable – nor any mention of possible citizenship for an estimated 11 million immigrants living in the country unlawfully.

Full Story Here:
GOP rejects comprehensive approach on immigration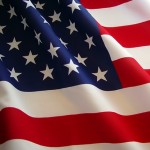 First, and foremost, the 11 million immigrants that this story refers to is a conservative figure, VERY conservative. Some sources use a low-ball figure of 7 million and some estimates are as high as 20 million ILLEGAL immigrants living in the United States.
Personally, I believe the 20 million number to be closer to correct and accurate.
I am NOT at all kind in my beliefs of what needs to happen to ILLEGAL immigrants in this nation and to those that are still attempting to enter this nation. Unlike some that tout themselves as being *conservatives*, they call themselves neo-cons actually, I am not a former Libber that has *squishy* feelings on the immigration issue.
Some say it is practically impossible to round up and deport up to 20 million ILLEGALS from the USA. These people seem to believe that *blanket amnesty* is the answer to our nation being over-run by ILLEGALS.
These people could not be farther from the truth.
It would take some serious effort to deport 20 million people from the USA, it would be a daunting task, but NOTHING is impossible. Do you remember the stories of the cattle drives of the *old west*? There's your answer. Round them up, place them in holding areas and then, once you have a good sized crowd, have a bunch of *cowboys* herd them to the U.S. border with Mexico. I am guessing volunteer Cowboys would be plentiful.
Let them cross the border the same way going out as they did coming in, and let them do so without fear of being punished or SHOT as long as they are going SOUTH.
If they turn around and head NORTH; NO MERCY, drop em where they stand.
Here is the part that the Libbers, RINOs, neo-cons and other bleeding heart types just don't understand; these people are CRIMINALS according to the laws of the USA and as such, they are ILLEGAL INVADERS. A free and sovereign nation has a right, and a duty to defend itself from a hostile invasion, and strictly speaking, that should be the job that our Department of Homeland Security should be concerning itself with.
I have stated many times, I have NO issue with immigration, LEGAL immigration. I am the grandson of an immigrant and we are an AMERICAN family, not some hyphenated BS that lives off of the sweat Americans pour as they toil at their daily tasks, no, we are an AMERICAN family that toils every day to keep our families afloat and supports THIS nation, the nation that IS our HOME!
My beliefs in being an American, and nothing else, and my beliefs regarding what I would see happen, and what I believe should happen to ILLEGALS is this nation, has caused a few of the aforementioned *squishy* Libber folks to call me and my Fellows RACISTS.
Nowhere in my rants and tirades against ILLEGALS have I defined these ILLEGALS by ANY race, color or ethnicity, I have consistently called them ILLEGALS.
Our erudite, albeit *squishy* brethren have yet to show me where the word ILLEGAL is a race. ILLEGAL is an ACTION. So, someone please make me understand how my use of the word ILLEGAL to define those that INVADE this nation is a RACIST statement.
Yesterday former President George W. Bush weighed in on the immigration issue again and in MY opinion, he made a fool of himself.
Bush called on Congress to reach a "positive resolution" regarding the ILLEGALS in the USA. Many, myself included, took the words of George W. Bush to be an endorsement of amnesty in some form, Mr. Bush was, after all, an amnesty proponent and supported the DREAM Act that was pushed so hard by people like Kay Bailey Hutchison.
Well, I have a DREAM too; I dream of a nation where LAWS are just and fair and the citizens see those laws applied in a righteous manner.
I have a dream of a land where there are no ILLEGAL invaders.
I dream of a land where the law is followed and the Congress and Senate don't try to re-write the definition of ILLEGAL!
I dream of a land where we are ALL Americans, not hyphenated Americans, just your average, everyday American that loves his God, his family and this nation.
I have a dream of a nation where immigrants that come here LEGALLY are welcomed with open arms.
I have a dream of a land led by an American that isn't some *poser* trying to destroy it.
I dream of a land where our elected officials, of all stripes, have nothing but the best interest of America in their hearts.
I dream of a land where the *political agenda* that some, MOST actually, of our elected officials harbor is replaced by true patriotism and love of country.
Then I wake up to a land where a former President and his successor are both trying to give this nation away.
Reality sucks.