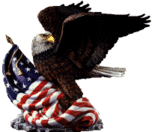 Chicago shootings violence: 4 dead, 9 wounded in city shootings
Shootings left at least four men dead and 9 other people wounded across the Saturday night and Sunday morning.

The violence was largely confined to the South and West Sides and three of the incidents had more than one victim, according to authorities.

Full Story Here:
Chicago shootings violence: 4 dead, 9 wounded in city shootings
Chicago is *supposedly* one of the most gun restrictive places in the USA. I guess they didn't get the memo about Chicago Mayor Rahm Emanuel being a good Democrat and a supporter of Barack *Trayvon* Obama and so forth.
I also have to guess that these violent thugs didn't get the memo about the Justice for Po' Lil' Trayvon rallies and how President *Trayvon* Obama wants to talk about racial violence and stopping it or something.
And for what it's worth; have you heard any cries of OUTRAGE over these shootings from Obama or his fellow RACE PIMPS Al $harpton, Je$$ie Jack$on or the NAACP's Benjamin Jealou$?
Do you know WHY you haven't heard those cries? This was BLACK on BLACK crime and there are no news headlines or MONEY to be made from it.
Selective outrage, it's how the Democrats do things.
Chicago is a prime example of what a Democratic town looks like. Detroit is also an example of what happens when the Democrats are the ones to run a city for far too long, urban decay sets in, crime runs rampant and the criminals take over the streets.
The thing about Chicago, Detroit and criminals is this; the cities are already run by a corrupt criminal element, the street thugs see that, and how the City Officials seem to get by with it, and in their little pea-brains it justifies their reasons for being street thugs and carving out their own little fiefdom of crime.
A few days ago, in a discussion on the Dallas Morning News, in comments to one of their stories about Detroit, I had a Libtard, one that I have to assume was Black, tell me it was the WHITE MAN that caused Detroit to fail, the WHITE ESCAPE to the suburbs was at fault for Detroit's failure as WHITE people left Detroit because the White man was afraid of the *niggas*, his words, and that fear was why Detroit had failed.
I thanked him kindly for making my point FOR me; he was then quite confused and didn't understand HOW he had made a point FOR ME.
I explained to him that what he had just said was a perfect illustration of what happens when the WHITE MAN backs away and lets the *niggas* run things, failure ensues, and that was exactly what was happening to the USA under Obama.
Of course now I am every kind of vile racist WHITE MoFo you can imagine, all because I told the truth. That reaction is why I had to assume that the person I was having the discussion with was a Black person.
Well folks, the TRUTH is this; Chicago is on the verge of becoming the next Detroit as many, not ALL, but many White families get the hell out of Chicago and head for the 'burbs.
I see the same thing happening to Dallas, Texas too. Many have left Dallas and moved to the suburbs because of the crime that is hitting Dallas so hard, you see, Dallas is a town that is infested with Democrats, and they control the city and because of the huge Dem population of Dallas, they also influence the votes of Dallas County.
That explains why Dallas County has a Hispanic Lesbian Democrat serving as Sheriff I suppose. That is NOT a hollow accusation, Google Sheriff Lupe Valdez if you doubt me.
There is one other thing I feel that needs to be addressed; there is a picture and email floating around that claims to be a picture of Trayvon Martin, all tattooed up, with facial hair and looking really *bad-assed*.
That email is an effort by some MORON to keep these racial issues inflamed with LIES!
The person in the picture is NOT Trayvon Martin, it's a Rapper that goes by the name of GAME. His real name is Jayceon Terrell Taylor. Look it up on Google if you doubt me.
Yes, I know, I DO make some highly inflammatory remarks in my posts, but those remarks are based on FACTS and TRUTH, all easily proven AS facts. I don't have to resort to LIES.
Not ALL bloggers engage in Journalistic Integrity.