How's that *Give me your tired, your poor, your huddled masses* thing working out for you?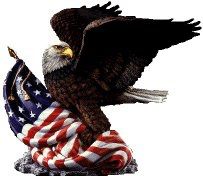 I am going to post a couple of short pieces on this blog and offer some opinion on what I see as happening to the United States and its people and then I'm going to make one of the most shocking, earth shattering and controversial statements I have ever made. Stand by for falling pieces.
Somalis fear youths leaving US for terror group
MINNEAPOLIS (AP) – Leaders of the nation's largest Somali community say some of their young men are still being enticed to join the terror group that has claimed responsibility for the deadly mall attack in Kenya, despite a concentrated effort to shut off what authorities call a "deadly pipeline" of men and money.

Six years have passed since Somali-American fighters began leaving Minnesota to become part of al-Shabab. Now the Somali community is dismayed over reports that a few of its own might have been involved in the violence at the Westgate Mall in Nairobi. SOURCE
Give me your tired, your poor, your huddled masses yearning to breathe free; The wretched refuse of your teeming shore, send these, the homeless, tempest-tossed to me I lift my lamp beside the golden door!
We all recognize that passage I am sure, The Statue of Liberty, the beacon of freedom and the light on the American shore that welcomes ALL to our land of plenty.
Well, there needs to be another line added to this; Let us feed, clothe, educate and train these masses in an effort to send them back to their homeland to become murderers and terrorists; Let us turn a blind eye to those that come to our homes desirous of bringing about our destruction because of our blind faith in the so-called goodness of man.
We have made them strong, al-Qaeda, by whatever name it operates under, will make them deadly and once they have fulfilled their commitment to their masters, the masters will let slip the dogs of war back upon the American people as we too are devoured in the evil that is Islam.
You doubt that?
Theft of US weapons in Libya involved hundreds of guns, sources say
EXCLUSIVE: The recent theft of massive amounts of highly sensitive U.S. military equipment from Libya is far worse than previously thought, Fox News has learned, with raiders swiping hundreds of weapons that are now in the hands of militia groups aligned with terror organizations and the Muslim Brotherhood.

The equipment, as Fox News previously reported, was used for training in Libya by U.S. Special Forces. The training team, which was funded by the Pentagon, has since been pulled, partly in response to the overnight raids last August. Fox News
At some point in time these very weapons WILL be turned on Americans.
Perhaps it will be our troops in foreign lands that face these weapons, or our diplomats and citizens working overseas, it is also quite possible that some of those weapons could find their way back to America itself and be turned on the American people as al-Qaeda and its minions wage war and acts of terror directly upon the American people.
Does it ever cross your mind that the recent terror attack in Kenya could just as easily occur here?
Now I am going to offer up that most shocking, earth shattering and controversial part I mentioned above.
Russia offers to guard Syria arms destruction
DAMASCUS, Syria (AP) – Russia offered on Thursday to provide troops to guard facilities where Syria's chemical weapons would be destroyed, as U.N. inspectors prepared to continue their probe on the use of such agents in the country's civil war. SOURCE
I am relatively certain that some of the *think tank* eggheads have already given this matter some thought, but have the American people ever considered the FACT that Russia, long our enemy, nemesis and adversary, also faces the same threats from radical Islam, that is to say, ALL Islam, that we do right here in America?
Would it be an idea too far out to suggest that the USA and Russia, having the same common enemy, join forces to destroy that enemy?
Russians have felt the wrath of Islamic terror attacks just as we have right here in America. What is that old saying; the enemy of my friend is my enemy?
I am not even remotely suggesting that the USA trust Russia as an unshakable ally, but if nations not already dominated by Islam don't band together and fight as one against the common enemy, we will all surely fall, one by one.