Yesterday I lost a great friend…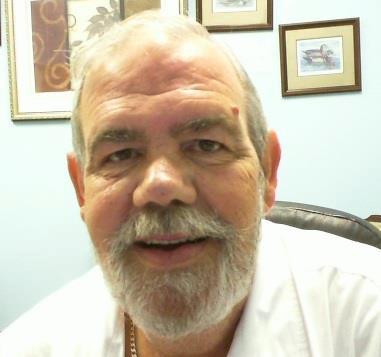 September 20, 1946 – November 26, 2013

George Roper was an outstanding person, a caring person and he wasn't afraid to help anyone that needed it. On Tuesday, November 26th George lost his 2nd battle with cancer.
He beat lung cancer a while back but leukemia finally did him in.
George and I talked on the phone and on line, we have talked about every topic imaginable, nothing was sacred and nothing was off limits, but we reserved our best talks for the topic of politics and what we face today. Sadly, we knew what we faced but had no workable solutions to offer, but we sure had a lot to say about it.
George was a brilliant man, a great counselor and one hell of a blogger.
My youngest daughter and my step-daughter were getting into the counseling profession and drug rehab, they had recently opened a clinic where they live. George didn't know my girls personally but he let them know that if there was anything he could do to help, any advice or suggestions, he was going to be there for them. That is the good guy I knew!
I am sure that many of you knew, George had a playful, humorous side too.
A while back we wanted and needed an outlet to blow off steam other than our main blogs. We needed a place to *let our hair down*, what there was of it anyway. We came up with a BS Blog that was just for fun and we called it *Cranky Old Bastards* … it wasn't something we put a lot of work into; it was a team effort between George, myself and a couple of other COBs (Cranky Old Bastards) we knew. It eventually went by the wayside as we got refocused and got back to some serious blogging but the COBs were pretty good and we laid out some serious information that only OLD guys would have known.
George Roper was an inspiration to me in many ways and he was a great teacher.
We did some Internet Radio together a few years ago and he inspired me to create a character that we called *Bubba*.
Bubba was an ignorant redneck car mechanic from Pauls Valley, Oklahoma and was prone to say ANYTHING, and usually did. George would *council* Bubba on the air and try to analyze him in an effort to get Bubba into the *REAL* world. It never happened. But we had a blast doing the GM and Bubba thing too.
George was a professional counselor, he was a therapist; he and Bubba had a running joke that his sign or business cards were going to be misprinted one day and some clown would turn therapist into the rapist, which was how Ol' Bubba saw it and pronounced it, and that just wasn't going to be good for George and his reputation. Bubba was always concerned about the reputation of his friend George.
Yes, I AM going to miss George Roper and the best way I can honor him is by writing this piece and telling a bit of the story of our little adventures.
Rest in Peace my friend, we didn't always agree on every point but we always respected each other greatly.
Ya Cranky Old Bastard! You WILL be missed.