Despite tea party grumbling, John Cornyn in good shape in GOP primary
 WICHITA FALLS — With five weeks to go before the primary, tea partiers are still grumbling about Sen. John Cornyn. But grumbling isn't the same as spitting mad.

After a dozen years in the Senate and his climb to become the party's deputy leader, he's the definition of the "establishment" many of them despise. He's not aggressive enough, they say. He abandoned Sen. Ted Cruz in the fight to defund Obamacare, they say.

"Yeah, I hold it against him. Doesn't mean I won't vote for him, but I hold it against him," said Wayne Pharries, 48, a commercial banker who came to hear Cornyn address the chamber of commerce over lunch Wednesday at Wichita Falls Country Club.

Against a weak field of seven challengers, that's likely enough for Cornyn to survive. Unlike Senate Republican leader Mitch McConnell of Kentucky and some others, he doesn't face a stiff tea party assault, and no outside groups have swooped into his state to make life miserable. SOURCE
OK, I make NO excuses, I accept blame when I am wrong and I have been wrong about certain politicians in the past but to this day I still believe John Cornyn is a RINO, a Republican In Name Only.
I believe that Cornyn is a potential John McCain, as likely to vote with the Democrats as he is the GOP.
Now don't get me wrong; Cornyn HAS done some very good things in his career. Many of us thought that once Kay Bailey Hutchison retired that Cornyn would sprout wings, shed the RINO suit and show all of us that we were wrong and that he really was a Conservative.
Alas, it was not meant to be.
There's a couple of things that I have to say about Cornyn and the TEA Party; Cornyn is a proven quality, if anything you DO know that when the chips are down he is most likely to stand on the RIGHT side and vote the RIGHT way. The TEA Party may offer up some decent candidates but they are unproven in the fight and we have no idea how they will fall in when the fight starts.
There is one other point that needs to be shouted from the rooftops; if the TEA Party and GOP don't find some common ground and work together their split of the voters WILL give Democrats a chance to hold the U.S. Senate and possibly to make inroads in the House.
Ladies and Gentlemen, 2014 is about to become a bloodbath for the Democrats, provided the TEA Party and GOP can get it all together and stuffed into one bucket, which brings me to this;
Ted Cruz calls for Obama apology in State of the Union
WASHINGTON – Sen. Ted Cruz called Sunday for President Obama to use his State of the Union speech to apologize for the "disaster" of Obamacare and for the fact that his own policies are making income inequality worse.

And an apology isn't enough, he said.

"If you're really sorry, you don't just say you're sorry. You actually do something to fix the problem," Cruz said, appearing on CBS's Face the Nation from Houston. SOURCE
Many of the TEA Party persuasion have been very vocal in their *Defund Obamacare* demand, Ted Cruz has led the way in that demand.
According to sources in Washington it is IMPOSSIBLE to defund Obamacare, it can be dismantled, but that will take time and effort, but the outright defunding is NOT going to happen.
That might be the reason John Cornyn backed off on his support of Ted Cruz in this effort.
I have to admit, I voted for Ted Cruz in the general election. I supported David Dewhurst in the primary election but once Cruz was the only choice we had, I was left with no choice other than to support him.
All things considered, I still like Ted Cruz but I have to wonder about some of the *off the wall* things he comes out with, this *apology* thing from Obama being one of them.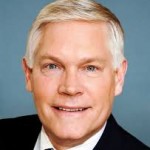 I know Cruz has no control over the things his supporters say but it was a TEA Party candidate, Katrina Pierson, that was supporting Cruz in the primaries that called  a wounded warrior, a  military veteran, *deformed* due to the extent of his injuries.
Pierson is now running against Rep. Pete Sessions in an effort to take his Congressional seat. Personally, I believe that Pete Sessions is an incumbent that needs to stay in office, his strength and experience being 1st and foremost regardless of what the TEA Party in Garland Texas may think about him, and everyone that knows Pete knows this; Pete is a straight-up guy and he doesn't make STUPID, off the cuff statements that he later has to apologize for.
Ted Cruz should know that Obama is NEVER going to apologize to anyone in America for anything that he's ever said or done. If this was said in an effort to embarrass Obama it was a ridiculous statement that was made in vain, Barack Hussein Obama hasn't got the dignity to be sorry for his failed efforts and I am of the opinion that he can't be embarrassed.
Sen. Cruz needs to stick to reality instead of attempting to grab headlines, the GOP and TEA Party need to find a way to realize that they have a lot more in common than they do opposed and we all have to make damned sure that the Democrats don't retain control of the Senate.
Remember this; if so much as ONE Conservative member of the SCOTUS falls out, for ANY reason, the SCOTUS will be lost for a very long time, and that will imperil the United States even further.