Davis critical of Abbott's affiliation with Nugent
AUSTIN — State Sen. Wendy Davis (D-Fort Worth) made a campaign stop in Austin Saturday morning and went on the offense about Attorney General Greg Abbott's political relationship with rocker Ted Nugent.

"Given the values he has with an admitted child sexual predator, his values are not Texas values," Davis said.

A video released by the Lone Star Project, shows an interview with Nugent on VH1 talking about relationships with underage women.

"I got the stamp of approval from their parents," said Nugent in the video. "I guess they figured, 'Better Ted Nugent than some drug-infested punk from high school.'" SOURCE
I don't KNOW Ted Nugent, I have never met the man, I have never sat down and had coffee with him. I do NOT know what's in his head.
I DO know this; Nugent is purported to be a Conservative. I know he's an avid hunter and shooter and is a strong voice for the gun rights of American citizens. I know that he is a member of the National Rifle Association and is a member of the NRA Board.
I also know this to be a FACT; Ted Nugent drives the Liberals over the edge!
Ted Nugent was a ROCK and ROLL hero, a hard-core, hard living Rocker and he lived the life to its fullest as he became a legend in the Rock Guitar world. Ted Nugent had some strange ideas and actions if all that is written about him is true.
In a 1977 High Times article, Nugent stated that he took crystal meth and defecated in his pants in order to avoid being drafted into the Vietnam War. [1] Nugent reaffirmed this in a 1990 interview with Detroit Free Press, stating that "…a week before his physical, he stopped using the bathroom altogether, virtually living inside his pants caked with excrement and urine." [2] In other interviews, Nugent has denied this claim, stating that he dodged the draft by enrolling at Oakland Community College to get a student deferment. However, his Selective Service classification record shows ratings of 1-Y and 4-F for 1969 and 1972 respectively, indicating ineligibility for military service under established physical, mental, or moral standards, rather than student deferment. [3] Ted Nugent
That's some pretty damning information. I can't attest to ANY of it being true or false and I don't intend to even try. The intent of this post is to point out a couple of FACTS that the duplicitous Democrats will totally ignore.
1. That was THEN, this is NOW, Nugent got past it and changed his life.
2. Ted Nugent is NOT running for the office of Governor in the state of Texas.
Now I am going to point of the sheer HYPOCRISY of the Democrats and Wendy Davis.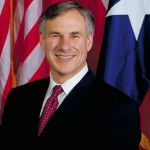 Aren't we all, as Christians, supposed to forgive in our hearts and rejoice when a Brother or Sister has repented and has turned their life around? That's what I was always taught, but apparently Ted Nugent isn't being given that courtesy by the Wendy Davis camp.
I honestly feel sorry for Ted in a way, he's a classic case of *damned if you DO, damned if you DON'T* as the Democrats seek to use Ted's campaigning with Greg Abbott as some kind of indication that Nugent is a bad person and that Greg Abbott must be just as bad for accepting Ted Nugent *as is*.
"Let me make this very clear: This isn't about some aging rock star way past his prime who simply needs to go away," Davis said. "This is about Greg Abbott; about his character, his judgment [and] his values."
I wonder? Has Davis and her crowd of *perfect people* ever considered the possibility that Ted Nugent may be a changed man? There is a HUGE difference between *The Motor City Mad Man* and the Ted Nugent of today.
Since the early 1990s Nugent has become both popular and criticized for his conservative beliefs and his anti-drug and anti-alcohol stances. He is a national spokesman for the Drug Abuse Resistance Education (DARE) program, advocating the "natural highs" to be found in an outdoor lifestyle. Ted Nugent
Wendy Davis; you're a fine one to talk about *values* darling.
Fellow Texans and Conservative Patriots; I submit that Wendy Davis has NO values, none that Texas needs in the Governor's Mansion.
Wendy Davis is a Liberal Democrat, an abortion supporter and a damned liar when she claims to support the Second Amendment or *Open Carry* in Texas. Wendy Davis has an incredibly questionable past; her life story, as told by her, has changed so many times that even Davis hasn't got a clue who she really is.
Those are not hollow accusations, I am NOT casting stones at Davis for her past, what I have done is state the facts!
We all have things in our past that we would change, or do differently if given a chance to do so. Some were drinkers, some were adulterers, some took drugs and engaged is various acts of criminal activity or said things that should not have been said. Some folks did ALL of that, and more, but the fact remains; people change, well, some do.
It would appear that Ted Nugent has gone through some serious changes in HIS life, all to the good I hope, and Nugent has every right to be himself, to support Greg Abbott and to speak his mind concerning Barack Hussein Obama.
Has Wendy Davis stopped being a LIAR and a supporter of abortion?