GOP Senate candidate disputes assault allegations
AUSTIN — A Republican Senate candidate is disputing the accuracy of a 20-year-old court order that barred him from seeing his former wife after she accused him of verbal and physical assault.

Bob Hall, a retired businessman running in a Dallas-area district, denied hurting her and said she obtained the court order in retaliation for a protective order he received against her.

"I absolutely never touched her in a violent way," Hall said in an interview this week. "I guarantee you." SOURCE
Oh my, a *he said – she said* battle and all coming at a time when a candidate that has a lick of sense should know; everything you have ever done and/or said is in the public domain and subject to great scrutiny now that you have laid your life out there for ALL to see.
Mr. Hall; whether you ever touched her in a *violent way* or not, the accusation was made, albeit 20 years ago, but the fact remains, she did accuse you and she did get a court order against you.
Before I go any further there are a couple of things I need to say and make my position in this matter perfectly clear.
I have met Bob Hall and his current wife on 2 different occasions; once at a political rally held at the home of Rep. Ralph Hall of Rockwall and the second time was at a TEA Party function here in Rowlett when I was still connected to that group.
Texas State Senator Bob Deuell was my Senator before we lost him to redistricting, and I was sad to lose him. I like Bob Deuell, I consider him to be a friend and an honest man.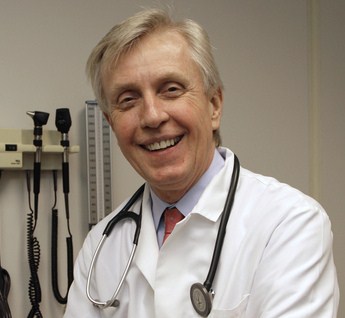 I have talked with Bob Deuell on a number of occasions, some of it was political, some just happened to be on an occasion when my health was not going so well and Bob Deuell called me just to say hello and to ask if there was anything that he and his staff could do to help me and my wife while I was *down*.
That is the definition of a FRIEND in MY book! So, in the spirit of *fair and balanced*, I have made my FULL disclosure regarding Bob Deuell and our association, that should give you a great idea of exactly where this story goes next!
I can't vote for Bob Deuell simply because I don't now live in his district, but if I did I would vote for him with NO hesitation, so, basically, I don't have a dog in this fight other than the idea of supporting the RIGHT choice for Texas.
The dispute brings new attention to the May 27 GOP runoff between Hall, 71, a first-time candidate who claims tea party support, and veteran Sen. Bob Deuell, 64, a Greenville physician.
Tea Party support huh? Well, isn't THAT special?
Mr. Hall; I don't know if you have noticed this or not but the TEA Party just isn't all it was cracked up to, at least not in this part of Texas.
Look at the race between the local *darling of the TEA Party*, Katrina Pierson, and MY Congressman, Pete Sessions. Pete beat her socks off, after all of the hoopla, all of the TEA Party rhetoric, all of the negative posts and comments by various TEA Party groups here in North Texas, Pete beat that woman like a red-headed step-child.
Then look at the state-wide race for the GOP nomination for Governor. Greg Abbott took Steve *Mr. TEA Party* Stockman to the woodshed.
There's a message in all of that I believe, if you're smart enough to see it.
Two years ago, Hall, who lives in Edgewood, southeast of Dallas, tried to run against Deuell, but GOP officials said he didn't meet residency requirements.
Now as I understand it, Bob Hall cried like a *butt-hurt* kid that didn't get his way once it was made public that he had NOT met the requirements of residency.
Again, as I understand it, Mr. Hall and his group accused the Bob Deuell campaign of plotting against him in an effort to take him OUT of the race, but apparently Mr. Hall doesn't think that *discovery* is a good thing and that residency rule should apply.
Marital troubles and residency requirement aside, you can read the sordid details in the original story … Lets move on a bit, shall we?
Hall owned a Florida-based company, Professional Proposal Management Inc., that assisted businesses in obtaining federal contacts.

He racked up nearly $165,000 in federal tax liens on his Florida properties over a 20-year period because of unpaid federal taxes, according to court records in Santa Rosa County, Fla.

That was based on eight separate federal income tax liens during the period, and all have since been settled, including as recently as 2011, records show.
Tax liens? That equates to NOT paying your taxes in a timely manner, does it not?
Well, if you can't pay your taxes in a timely manner wouldn't that also equate to being a rather BAD business man? Is a BAD business man what the good citizens of Texas 2 want to have representing them in Austin?
Hall said he no longer has records relating to the liens because they were lost when a hurricane damaged his Florida home.
Mr. Hall; that is some seriously lame Bull Bagels. If the media got copies of your record don't you think the state of Florida might be able to accommodate a request for a copy, or copies of your tax liens and records via an open records request? Don't you also think it might be a good idea to give the folks of Texas 2 a look at those records in the sense of transparency and full disclosure?
If NOT, then I have to ask; what Sir, are you hiding?
Deuell finished first in the March 4 primary with 48.5 percent of the vote, just short of the 50 percent needed to avoid a runoff. Hall got nearly 39 percent. Senate District 2 covers eastern Dallas County, Rockwall County and seven other counties east of Dallas.
Sen. Bob Deuell nearly took it ALL in the primary but that race was splintered by the participation of other hopefuls. The run-off won't be *splintered* and I am of the opinion that Sen. Bob Deuell should be re-elected to the Texas State Senate and allowed to continue his GREAT work for the people of Texas 2 and the state of Texas!