Vote for Sen. Bob Deuell - Texas Senate District 2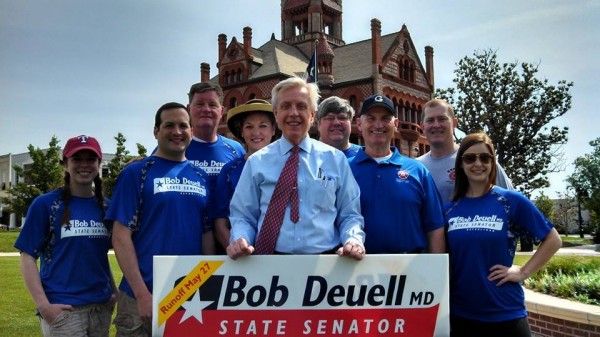 I love the political season, it separates the real GOOD GUYS (Bob Deuell) from the self-professed good guys, and posers (Hall). As they say, the cream does rise to the top, and if there is ANY justice in this world, if the voters Texas Senate District 2 have a brain to call their own, they will vote for Sen. Bob Deuell and not allow a *poser* from Florida to take an office as a Texas State Senator.
I used to wonder why good people don't run for office. After the last two weeks, I now understand why. Our incumbent Deuell is doing everything he can to hide from his liberal record and has resorted to intentionally misleading voters.

Deuell has spent the last week falsely accusing me of being violent with my ex-wife, pointing to a complaint filed in the aftermath of a strenuous divorce.

There is one piece of paper, in the official file, which Deuell intentionally omitted from his publications (he does not want you to see it) and that is the court order signed by a judge in Florida, after an investigation and formal hearing, which completely exonerating me.

That document dismissed ALL accusations in the complaint. The court found that there was no basis for any issue in the complaint. Mr. Deuell purposely omitted the "Final Dismissal Order" to lead people to a false conclusion. It's sad how to see low politics has gone today. These type of personal attack actions only come from liberal incumbents who have spent over a decade in Austin.

The liberal record of Senator Deuell should worry him greatly. Senator Deuell is desperately trying to keep his seat by making false accusations but, I am determined to continue to address the "issues" where he and I differ. Our grassroots campaign will continue to focus on our positive conservative message of limiting government spending and securing the Texas border.
Well, maybe I just don't understand what a *Judge* is in Florida. I have looked, seriously examined these papers that Bob Hall has entered as proof that the case against him was dismissed, and I am guessing that it was, Hall is a free man after all.
What I don't see is the *signature* of a JUDGE that Mr. Hall claims signed off on the case and its dismissal. I see notary seals, signed by a Clerk of Court, but I don't see a name anywhere that is from *The Honorable* anyone. 
Mr. Hall continuously accuses Dr. Deuell of *attacking* him, claiming that Dr. Deuell is falsely accusing him of being violent with my ex-wife. I guess in Bob Hall's world everyone is out to get him, but I have to wonder, WHY hasn't Hall made any statements about this, a piece from Texas GOP Vote: SD-2 Candidate Bob Hall Domestic Abuse and Tax Lien Documents Released.
Dr. Bob Deuell hasn't *made up* anything regarding Bob Hall, he used a source, the Texas GOP vote, but Hall fails to acknowledge that little fact.
So, tell me HALL, I assume it's OK to call you HALL since you took the liberty of calling Sen. Bob Deuell by nothing more than his last name, am I missing anything? Is this an act of deliberate disrespect for Sen. Bob Deuell?
Bob Hall and his campaign are trying desperately to convince the voters of TX-2 that Sen. Bob Deuell is a Liberal, and that is nothing but a LIE. I guess the Hall campaign is taking a page out of the Democrats playbook; if you repeat a LIE often enough it becomes the accepted truth.
Here is the REAL truth; Bob Deuell is a thoughtful man that uses his brain to arrive at decisions regarding Texas government. He doesn't act on *passion* or fits of anger, he doesn't pop off with some strange line of BS using false accusations to make his point.
And this *decent people* thing; it has been relayed to me that YOU Mr. Hall are NOT this so-called *nice guy* you would have others believe you to be.
I have been told, by reliable sources, that you are an easily agitated individual with a very BAD temper and that you are known to *launch* on anyone that doesn't agree with you or that questions you on any topic.
The above is from a source, and rest assured, my sources are sacrosanct.
I have to admit, my experience with you was quite pleasant, but at the time I was connected to the TEA Party, your biggest support source, and you were looking for MY vote and MY support to encourage others to vote for you. That didn't happen then and it's surely not going to happen now.
I guess it didn't occur to you that Rowlett is not ALL in your district, only a small portion of Rowlett, east of Dal-Rock, is in that district.
I can't vote for Hall or Dr. Bob Deuell, I am in the *other* part of Rowlett, but I encourage all of my friends and readers on the EAST side of town, and everyone that lives in the other areas in contention to vote for the BEST candidate for the job, an honest man, a man of integrity and a man that is a true friend, Dr. Bob Deuell.
To further show you the incredible lies that the Hall campaign is foisting off on Texans I give you this, the full contents of an email from Texas Alliance for Life, with endorsement of Dr. Bob Deuell from them along with support from the Texas Baptist Christian Life Commission and the Texas Catholic Conference of Bishops;
Pro-life Voter Alert! Beware of Last-Minute False Attacks.
Texas State Sen. Bob Deuell, a pro-life family physician, authored the most courageous pro-life bill in decades (SB 303), which would defend the sanctity of human life with new protections for patients and families facing end-of-life decisions. Sen. Deuell's pro-life bill was supported by the Texas Baptist Christian Life Commission, Texas Catholic Conference of Bishops, and Texas Alliance for Life.
The Texas Senate passed SB 303 by a wide margin. Unfortunately, a powerful Houston-based political action committee and others conspired to attack this and other new pro-life legislation. Now, these same groups are engaged in a last-minute attack campaign against Sen. Deuell in a shameless effort to mislead pro-life voters and defeat the strongest pro-life legislator in Texas. Don't let them succeed.
This video explains exactly what SB 303 would have done to help families protect their loved ones near the end of life.
Texas Alliance for Life proudly endorses Dr. Bob Deuell for re-election to the Texas State Senate in District 2.
We urge pro-life voters in District 2 to bring your family and friends with you to the polls to support Dr. Bob Deuell. Vote early on Monday, May 19, through Friday, May 23. Election Day is Tuesday, May 27.
This is Dr. Bob Deuell, a man of integrity, truth and principle.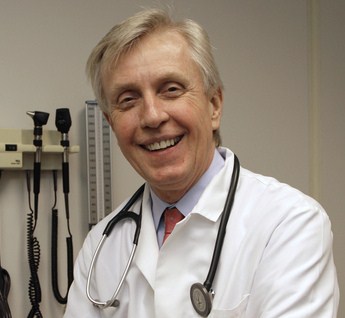 Additional Reading:
SD-2 Candidate Bob Hall Domestic Abuse and Tax Lien Documents Released Sen. Bob Deuell Stands behind His Voting Record GOP Senate candidate disputes assault allegations