Tough-talking Harry Reid vows Bundy ranch showdown 'not over' for feds
Senate Majority Leader Harry Reid weighed in on the Nevada ranch standoff, warning that even though federal agents retreated over the weekend, "it's not over."

Mr. Reid's remarks Monday appeared to be his first public comments since Bureau of Land Management agents touched off a confrontation with demonstrators last week by seizing cattle from the Bundy family ranch in a dispute over grazing fees. The agency, which says Cliven Bundy owes more than $1 million in unpaid fees, backed off Saturday and returned the cattle.

In impromptu remarks Monday after a speech at the University of Nevada, Reno, however, Mr. Reid struck a defiant tone on the matter of lawbreaking.

"We can't have an American people that violate the law and just walk away from it," Mr. Reid told Reno TV station KRNV. "So it's not over." SOURCE
There is NO nice way to say this, so, here it is; Harry Reid is an ASS, a hypocrite, a stain on the face of America and he is readying a heavily armed response to the standoff at the Bundy Ranch.
There IS a heavily armed response being orchestrated by one of the most anti-gun Senators imaginable and the mainstream media, the American Media, is not even bothering to make a cursory *pass* at a story.
You doubt that the heavily armed response is being set into place? Well take a look at this YouTube video shot on site at the Bundy Ranch on 4-14-14.
As soon as the BLM Rangers pulled back the blog world erupted in celebratory cheering as many that were covering this story declared VICTORY over the Feds.
People; pay attention, what withdrew was a handful of BLM Rangers, federal law officers to be sure, but they are NOT attack troops, they are just your basic federal officers.
What you see in the above video is the hard-core riot police, SWAT Teams, *reactionary* officers with full blown ATTACK capabilities arriving, and as some are so fond of saying; this shit is about to get REAL!
Many of them (protesters) remained Monday at the property, despite pleas from federal and state officials to disband and return home.

"I feel sorry for any federal agents that want to come in here and try to push us around or anything like that," Jarad Miller said in an interview with KRNV-TV. "I really don't want violence toward them, but if they're going to come bring violence to us, if that's the language they want to speak, we'll learn it."
That's some tough talk from Jarad Miller, much bravado, highly inspirational words that are spoken to a bunch of *militia* members armed with pistols, shotguns and rifles.
In case Jarad Miller hasn't noticed; the Feds are bringing in HEAVY weapons; armored personnel carriers, mobile command centers and the like, and you can bet your bottom dollar that there ARE armed drones in the air right now, as well as attack helicopters standing off just out of sight that can rain the fires of HELL down on these militia men and women.
The forethought and preparation that has gone into this Bundy Ranch protest is seriously lacking; there is NO WAY a band of militia, a *rabble* basically, can take on the United States and Federal law enforcement that is backed by the U.S. military and win.
Sure, they might fight well and die bravely, but die is exactly what they will do.
Have you ever seen the videos of the Army helicopters taking out the Taliban when they were in the process of setting up IEDs and so forth? It's not a pretty sight I assure you, and that is exactly what will happen IF these militia members try to go head to head with the power that Obama and Company can muster.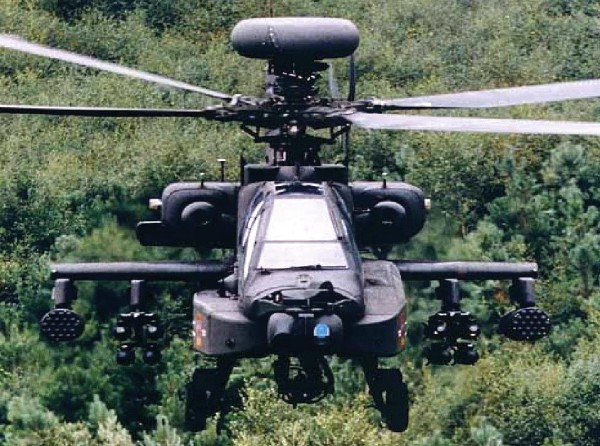 But all is not lost. The Americans supplied the Taliban with weapons to take down the Russian attack helicopters and jet fighter/bombers when the Russians occupied Afghanistan, and the Russians were defeated by a group of militia, a *rabble* that had the will to fight and had the courage to take on the Russian military mano y mano, but until the AIR threat was neutralized the Taliban were being killed in great numbers.
There are American Patriots around today that KNOW how to take down U.S. air power and how to defeat the U.S. military, but I sure as hell don't see anything that resembles them in the videos from Bundy Ranch. This is going to be a sad start for the 2nd American Revolution.
So, bottom line; I would suggest that unless there are some Stinger missiles involved that this protest is simply an exercise in futility.