White House mistakenly reveals CIA official's name
WASHINGTON (AP) — In an embarrassing flub, the Obama administration accidentally revealed the name of the CIA's top official in Afghanistan in an email to thousands of journalists during the president's surprise Memorial Day weekend trip to Bagram Air Field.

The officer's name — identified as "chief of station" in Kabul — was included by U.S. embassy staff on a list of 15 senior American officials who met with President Obama during the Saturday visit. The list was sent to a Washington Post reporter who was representing the news media, who then sent it out to the White House "press pool" list, which contains as many as 6,000 recipients.

The Associated Press is withholding the officer's name at the request of the Obama administration, who said its publication could put his life and those of his family members in danger. A Google search appears to reveal the name of the officer's wife and other personal details.

White House officials realized the error after the Post reporter notified them, and sent out a new list without the station chief's name. Other major news organizations, including the Post, also agreed not to publish the officer's name. SOURCE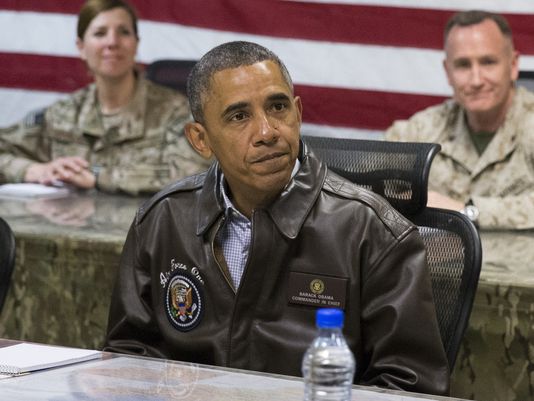 I never would have dreamed that there would come a time when I felt that I had to defend Barack Hussein Obama, but the incredible STUPIDITY of some Americans that claim to be *on the RIGHT* is shockingly astounding.
I am seeing social media pages blowing up making accusations of treason against Barack Hussein Obama over this incident, saying that HE personally *outed* a CIA Station Chief and that he most likely did it deliberately.
This may not have been done on purpose by anyone in the Obama regime but instead has been brought about by the utter incompetency and sheer ignorance of the most useless Presidential administration in history.
Yes, they really ARE that stupid!
I have NO doubt that this nation is in great peril, it has been for many years, and I give you this quote from General Douglas MacArthur as reference;
"I am concerned for the security of our great nation; not so much because of any threat from without, but because of the insidious forces working from within."
Let me be VERY clear in this so as not to be misunderstood; I HATE Obama, I truly detest Obama and everything he says, everything he does and everything he stands for, but HE didn't leak anything.
The White House staff screwed this up, and in the end, yes, Obama IS responsible, they're HIS people, but the Kenyan poser didn't personally write the report, the story, whatever, and he didn't LEAK the name.
Some folks on the right need to grow the hell up and act like responsible adults once in a while. You're making the SANE people look bad by association.