Chief releases name of officer who shot, killed Michael Brown
FERGUSON, Mo. (KMOV.com) — The officer who shot and killed 18-year-old Michael Brown in Ferguson Saturday was identified Friday.

Darren Wilson is a six year veteran of the Ferguson Police Department. Police said he had no history of discipline. Wilson was treated for injuries after the incident.

The release of the officer's name comes after false names were released on social media and by the hacker group Anonymous. Police previously said they would not release the officer's name due to safety concerns. On Friday, however, Chief Jackson told News 4 he felt "it was time."

According to the police reports, Brown and his friend, Dorian Johnson, were suspected of taking a box of cigars from a store in Ferguson that morning. Jackson said Wilson, along with other officers, was called to the area after a 911 call reporting a "strong-arm" robbery just before noon. He said a dispatcher gave a description of the robbery suspect, and Wilson, who had been assisting on another call, was sent to investigate. That strong arm robbery was caught on video. SOURCE
Imagine that, poor little Michael was a thug, leading a thug life and had just committed a *strong-arm* robbery and roughed up a store clerk.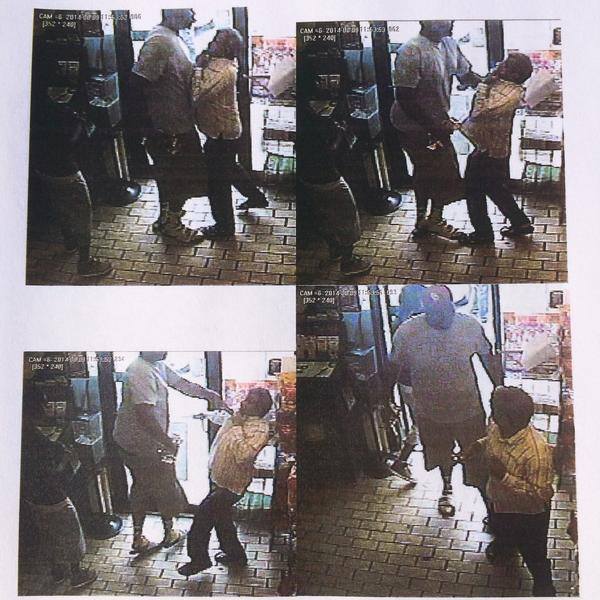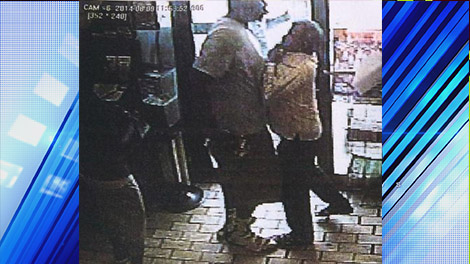 That *teenager* may have been unarmed but DAMN, he's big enough to play Defensive Tackle for the Rams, uh, well, not NOW maybe, but he WAS anyway.
You see, here's what so many just don't understand; if an Officer of the Law is questioning you, interviewing you, and you attack that Officer, pushing him into his car as you attempt to hurt or possibly KILL that Officer, even if you don't have a gun, if that Officer is in fear for his life he can fire on you, and keep on firing on you until the threat to his life has been removed.
You can bet if that BIG BOY was pounding on YOUR head you WOULD be fearing for your life and would do whatever it took to end that fight as soon as possible.
Michael Brown named suspect in robbery that happened before shooting
Brown's uncle, Bernard Ewing, questioned whether Wilson really believed Brown was a suspect. He noted Johnson's account that the officer told the two young men to get out of the street and onto the sidewalk, and that Brown had his hands up when he was shot.

"If he's a robbery suspect, they would have had the lights on," Ewing said. "If you rob somebody, you would tell them, 'Get on the ground' or something, not, 'Get off the sidewalk.'"

"It still doesn't justify shooting him when he puts his hands up," he added. "You still don't shoot him in the face."
Whether Ewing knows it or not when the Officer ordered the 2 young men to get out of the street and onto the sidewalk he was doing so in an effort to insure the safety of ALL involved, hoping to keep someone from being struck by an auto of some sort.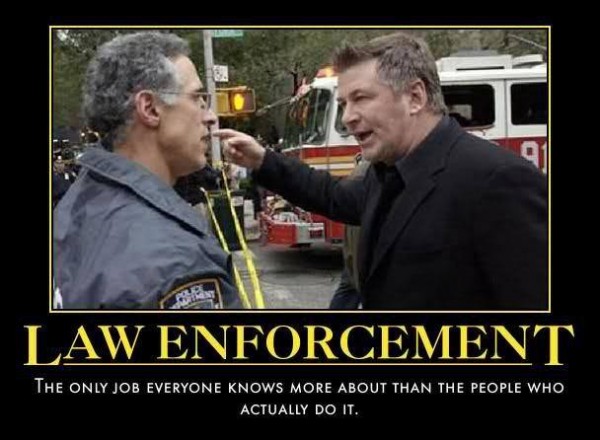 Police have said Brown was shot after an officer encountered him and another man on the street during a routine patrol. They say one of the men pushed the officer into his squad car, then physically assaulted him in the vehicle and struggled with the officer over the officer's weapon. At least one shot was fired inside the car before the struggle spilled onto the street, where Brown was shot multiple times, according to police. SOURCE
I don't know how this is going to turn out, I DO know that there have been requests for the DOJ to look into this shooting and other shootings in other locations, several of them here in the Dallas area.
My personal *best guess* and opinion is that if the Obama/Holder DOJ takes up the investigation there WILL be a great deal of racial preference involved, and it won't go well for the Officers involved.