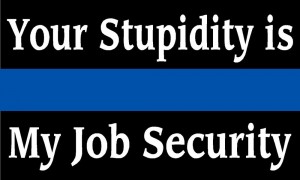 Police, protesters clash again in Ferguson
FERGUSON, Mo. (AP) — Anger spurred by the death of a black teenager at the hands of a white police officer boiled over again when protesters stormed into a Missouri convenience store — the same one Michael Brown was accused of robbing.

Police and about 200 protesters clashed in Ferguson, Missouri, late Friday after another tense day in the St. Louis suburb that began with authorities identifying officer who fatally shot Brown as 28-year-old Darren Wilson. At the same time, Ferguson Police Chief Thomas Jackson released documents alleging Brown had stolen a $48.99 box of cigars from the convenience store and strong-armed a man on his way out.

Just before midnight, some in what had been a large, rowdy but mostly peaceful crowd broke into that same small store, Ferguson Market & Liquor, and began looting it, Missouri State Highway Patrol Capt. Ron Johnson said. Some protesters yelled at the aggressors to stop what they were doing, and about a dozen people eventually helped protect the convenience store.

Teams of police officers holding rifles and dressed in riot gear used their cars to block a one-mile stretch of West Florissant Avenue, the street at the center of the protests. Occasional firecrackers sounded in the distance. SOURCE
I am going to try and keep my own comments on this as civil as possible because if I don't I am fairly certain that I will say things that will anger a few people that I truly don't want to anger. Your comments however, are yours and I don't have an issue with that.
This situation in Ferguson, MO. is beyond ridiculous.
These people don't care about Michael Brown; he is no longer a part of the equation, not in reality. All this is now is an excuse to loot and act like crazy animals.
YES I said it; ANIMALS.
They aren't protesting now, truth be told they weren't protesting to begin with, all Michael Brown's death was good for was providing an EXCUSE for the ANIMAL to come out in these people. All we see now is a gang of criminals, street thugs breaking the law; looting their own local stores, the places where they shop.
All of he *race baiters* and *Cop Haters* raise all manners of HELL over the idea that a Police Officer was under attack and defended himself by shooting his attacker, an attacker that was, according to Police sources, attempting to take the Officers sidearm away from him.
I am going to make a bold statement here and it's not based on supposition, it's based on the reality of fighting GANGS and assorted *bad guys* on the streets, as our LEOs do, and based on the fact that no matter where you're fighting crime or standing in defense of this nation, if the *bad guys* are trying to take your sidearm, or any other weapon away from you, it is NOT because they admire a decent weapon, it's because they intend to shoot and kill you.
Now, as I said yesterday, if you're going to a function, be it casual, business or social, it's always a good idea to dress appropriately, have the right accessories and drive a decent vehicle.
For those *Cop haters* that DO read here, when a Fire Fighter goes to work they wear the appropriate gear; bunker gear, and it is designed to protect them as they BATTLE a fire and I never hear any of you gripe about that.
Well, when a Police Officer has to face a rioting mob they too need to have the right gear with which to do their work: pistols, rifles, shotguns, tear gas, tasers, armored vehicles and many other items that I won't list here.
Yes indeed, a Police Officer in a SWAT Unit wears military style clothing, simply because it is the most well designed and functional gear available to them and offers the most protection possible while allowing the Officers to function in an efficient manner.
It's called WORK CLOTHES, and once the SWAT call is over they change back into their basic uniform, which is also WORK CLOTHES, but designed for a different function.
Once the call is over the SWAT guys put their armored vehicles away and return to their standard patrol vehicles, they don't spend the day riding around in an armored vehicle, it's just not done that way.
So, why do we see this from the Police Haters in the Democratic Party?
U.S. rethinks giving excess military gear to police
WASHINGTON (AP) — After a decade of sending military equipment to civilian police departments across the country, federal officials are reconsidering the idea in light of the violence in Ferguson, Missouri.

The public has absorbed images of heavily armed police, snipers trained on protesters and tear gas plumes. Against that backdrop, Attorney General Eric Holder said that when police and citizens need to restore calm, "I am deeply concerned that the deployment of military equipment and vehicles sends a conflicting message." SOURCE
Even most Democrats claim they want our military to have the best weapons, uniforms and all around protection to use when they go into combat.
Why then would these duplicitous ass-nuggets not want our Police Officers to be afforded the same degree of protection when they go into a combat situation?
The husbands, wives, children, mothers and fathers and assorted family members of the Law Enforcement FAMILY need to be asking that of their elected officials.