As the World Disintegrates Obama approaches the 3rd Tee
While Israel takes care of business and KILLS its enemies, Palestinians and Hamas…
Israeli airstrike levels 7-story building in Gaza
GAZA CITY, Gaza Strip (AP) — Israeli airstrikes leveled a seven-floor office building and severely damaged a two-story shopping center early Sunday, signaling a new escalation in seven weeks of Israel-Hamas fighting.

The strikes in the southern town of Rafah came just hours after Israel bombed an apartment tower in Gaza City, collapsing the 12-story building with 44 apartments. SOURCE
Muslims in Iraq are blowing up *other* Muslims for reasons that we, as normal people will never understand.
Bombings kill 42 in Iraq after Sunni mosque attack
BAGHDAD (AP) — Bombings in Baghdad and the northern city of Kirkuk killed at least 42 people in Iraq on Saturday as the government investigated a deadly attack on a Sunni mosque the day before that has heightened sectarian tensions amid a fragile political transition.

In oil-rich Kirkuk, long disputed by Baghdad and the Kurdish regional government, three bombs went off in a crowded commercial district, killing 31 people and wounding dozens, Kirkuk deputy police chief Tarhan Abdel-Rahman said. SOURCE
Regarding the Iraq bombing(s) I can't think of a better expression of how foreign policy should be conducted than this marvelous explanation from K.T. McFarland.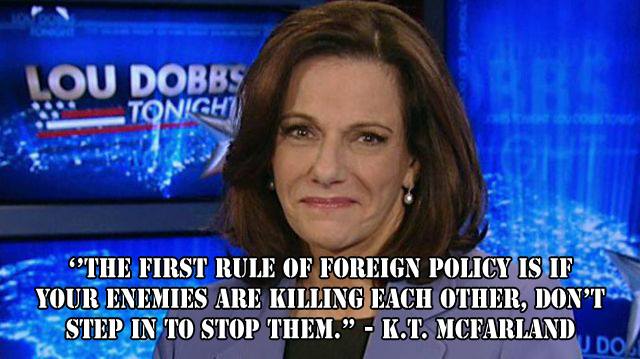 Ms. McFarland is smarter than the entire Obama regime put together but of course we can't listen to her and her savage ways now can we?
So, the world is on fire, death, disease and destruction abound, multitudes of innocent people are dying daily, Islam vows to take over America, our enemies all over the world are trying to destroy us; and what do We, The American People get?
The master of *the strongly worded letter*, the sorriest excuse for a human being America has ever seen, a total waste of skin, a no account American hating ass-nugget that makes a lame speech about ISIS, violence and terrorism in the world and manages to mention the beheading of an American citizen and then, TEN MINUTES later, is back on the golf course, grinning like the ignorant jackass he is.
That's what WE get.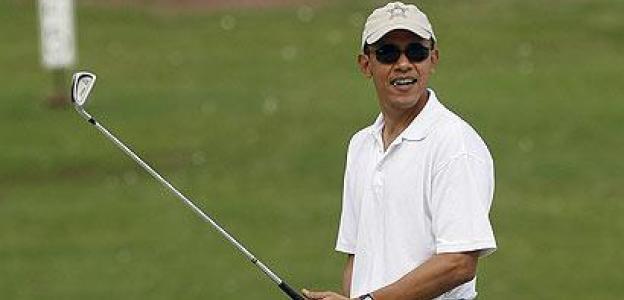 In MY opinion that makes Barack Hussein Obama a non-essential Government employee.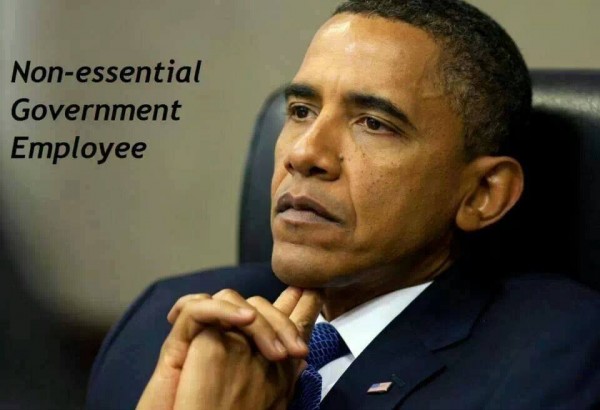 We are being warned of impending terror attacks on American soil, ISIS is on a rampage, supposedly the world over if current U.S. Intel can be believed and this POS is all we have for a *leader*.
We are seriously screwed and we have the Democratic Party, Left Wing Liberals and a goodly number of DUMBER THAN DIRT moderates to thank for it.