Ebola in Dallas Texas may be spreading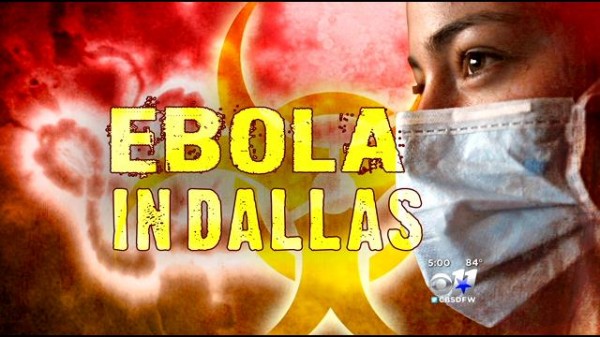 Frisco Patient Exhibiting Ebola Symptoms
FRISCO (CSBDFW.COM) - An afternoon news conference has been called in Frisco, a suburb of Dallas, to discuss a possible second case of Ebola.

According to a statement from the City of Frisco, the patient claims to have had contact with Thomas Eric Duncan, referred to as Dallas 'patient zero.'

It is not clear how the patient had contact with Duncan or if the patient was one of the about 50 people being monitored by federal, state and local health officials.

The call came in shortly after noon from Care Now, 301 W. Main Street, where the patient was "exhibiting signs and symptoms of Ebola." SOURCE
Now, persons that claim to have had contact with Thomas Eric Duncan are just going to stroll in to an emergency health clinic and possibly infect everyone in the place.
Edit to Add: When I posted this story the news had not broken that the man walking into a Care Now Clinic was a Dallas Sheriff's Deputy. Update: Frisco officials say risk is low that sheriff's deputy who visited Duncan's apartment has Ebola. There is a BIG *back story* in the works here and I am NOT at liberty to divulge any of it. Unlike the Mainstream Media, I attempt to practice journalistic integrity in ALL of my work. Should this story break as it looks like it may, the news WILL be shared.
For those not already knowing: Man Diagnosed With First US Case Of Ebola Dies from Disease « CBS Dallas / Fort Worth, that would be the aforementioned Thomas Eric Duncan.
And if you're one that has unshakable confidence in the Obama administration you may be happy to read this.
U.S. Orders Agents to Monitor Travelers for Ebola
The Homeland Security Department has ordered agents at airports and other ports of entry to observe everyone coming into the United States for potential signs of Ebola infection, officials said Wednesday. They did not provide immediate details or say what specific measures would be taken. SOURCE
The above paragraph would be hilarious if it weren't so deadly serious.
Homeland Security has all they can handle just trying to watch out for inbound terrorist suspects. How in the world can they look for something that may not even be visible to the human eye as yet?
Suppose there is a deliberate Ebola threat, one staged by America hating terrorists, ones that have NO compunction with killing themselves for their particular cause as long as Americans die in the process?
Suppose, if you will, a suicide mission designed to bring about a plague of Biblical proportions, one that is spread by persons recently infected, deliberately infected with the Ebola virus and those persons are then immediately sent to the United States long before they begin to exhibit ANY symptoms of infection.
Is that a real and viable possibility? I am of the opinion that it's more than that, I am of the opinion that it is a distinct possibility.
Some say Ebola is not an airborne virus, they believe you only get it by *contact* with bodily fluids. A SNEEZE makes it airborne and a single drop of sweat IS a bodily fluid.
A lot of people are worried about the Ebola virus and getting infected so they are avoiding contact with others, and I'm good with that if you can pull it off but how do you avoid that in this day and time?
Last night, about dusk, many were celebrating National Night Out. Did anyone think to tell mosquitos carrying West Nile to stay away??
In case you didn't already have enough to worry about…