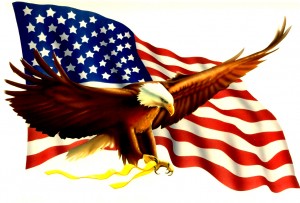 This post started out as a comment on Alan Caruba's blog, Warning Signs: Is America in Decline? and the more I thought about it, the more I typed and the more I typed the angrier I became but, that too is a good thing, you see, I always strive to tell the truth in my blogging but when I get angry and blog at the same time, the truth gets brutal.
The decline of America began many years ago, Obama and the Dems of today are merely a continuation of what America has been falling for since the end of WWII.
Did he say it or not? I have no idea, but the story goes that Joseph Stalin opined on voter fraud and irregularities long before this day and time when he supposedly said, "It's not the people who vote that count. It's the people who count the votes."
We are hearing stories about GOP votes being flipped, electronically, to Dem candidates in Illinois and North Carolina. I saw one story from a FAR Left site saying that Dem votes were being flipped to GOP candidates here in Texas. Personally, I find that one very hard to believe; outside of Dallas, Harris, El Paso and Tarrant counties, there's no need to flip anything, Texas is a GOP state and always will be.
But herein lies the problem; I am fully convinced that no matter how many voters get upset and vow to take the Dems out at the polls, it may not make ANY difference with the voter fraud that already appears to be surfacing.
A word of caution for voters; on Friday, 10-24-14 we went and did our early voting at the Rowlett City Hall Complex. I have been reading a lot of stories about voter fraud in various parts of the nation and this particular incident that I was personally involved in has been bugging me since last Friday.
Most of the Dallas County Elections people that we see here in Rowlett are OLD people, and I don't say that to be MEAN or CRUEL. I'm almost 61 years old so when I say OLD people, I truly mean OLD.
So, I have my license and voters card, I hand them to the woman that checks people in, she checks one against the other and hands the card to another OLD woman so I can be signed in.
Now I don't know how much this matters in the grand scheme of things but the woman filling out the short form happened to be an OLD Black woman, and I am sure this was merely a coincidence, I only point this out because it IS a part of the story.
She may have been a Democrat, she may have been stupid or decrepit, I don't honestly know, but she couldn't transpose my name from the card to the registration form and I kept coming up as *not in the system* and the system said that I was going to have to do a *provisional* vote.
I have been a Dallas County voter and local political activist for years now and needless to say, I was PISSED OFF … So, I watch her enter my info, and I mean watched closely as she makes 3 attempts in order to show me that it's MY problem and NOT that of Dallas County Elections or the incompetence of their poll workers.
She enters: Witzel — Incorrect
Witwit — Incorrect
Wit_zel — Incorrect   
And THAT my friends is all entered with her holding the card, which by the way IS spelled correctly, WITZELL. I tried to be patient but it was NOT easy, so, finally, on the 4th try, with ME spelling my last name for her, slowly, in a clear and LOUD voice, she gets the name spelled correctly and everything is as it should be.
Voters beware — I am not saying that this was a deliberate attempt at voter fraud on HER part, but nefarious deeds can come from the most unlikely places, maybe there's a reason these OLD folks are hired to work elections. Watch closely and, check their information entry and don't be afraid to speak up, loudly if necessary, and make the elections people do it RIGHT.